This time it's SO REAL: Overcoming the open-source orgasm myth with TODO
If the web giants need it to work, hey, maybe it'll work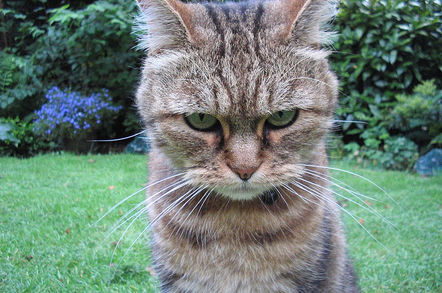 What can the world learn from Google, Twitter and Facebook - apart from how to make millions through ads flinging? How to run a successful open-source project.
The trio in September announced TODO, to make open-source project "easier." Joining them are Dropbox and Box and code-site GitHub, payment providers Square and Stripe, US retailer WalMart Labs and a body called the Khan Academy.
Open source advocates and open-source failure is a bit like men and faked female orgasm: Most men are sure they've never been involved with one but most women at some time or another have faked it, according to When Harry Met Sally.
Just like successful mutual climax, successful open source is something most in this sector believe they are well acquainted with - and yet there are plenty of failed open-source projects.
Failure is important because open source has become a way of life spanning thousands of projects and committers.
A 2013 Black-Duck survey reckoned on the existence of more than one million open-source projects with a projected two million by 2014. Drupal alone consists of 613 projects and 25,146 committers. The Linux kernel has just over 3,000 committers.
Sixty two per cent of those surveyed believe half of purchased software will be open-source in five years' time, up from 26 per cent in 2009.
Software developed using open-source methods and released under open license runs servers, supercomputers, clouds, devices, cars – even drones: the Linux Foundation recently started the Dronecode Project, just to get an industry-grade open-source platform that's stable and cost-effective for UAV makers.
Million-dollar firms and billion-dollar markets are now dependent upon open source.
But let's come back to failure. For some reason, Facebook, Google, Twitter and Co feel they need to step up with some kind of consortium to get open-source right.
First, of course, you need to define your metric – what is "success"? For most, you're talking about a project with fresh code and lots of active committers that is widely used.
By that definition, Google, Twitter and Facebook are successful.
Google has released more than 900 projects and 20 million lines of code, including Android, Chromium, V8 and Go. Facebook claims at least 90 projects slung to open source, and Twitter's contributions to the pool include Boot Strap.
Failure however, by definition, is a party that nobody attends.
But even these giants get things wrong - and not always for the obvious tactical reasons.