Distie titan TD Azlan to cut ties with Huawei
'Can't shift the gear', say channel whispers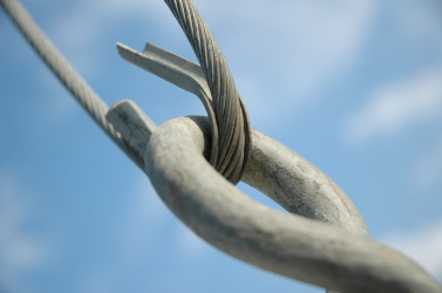 TD Azlan is quietly and gradually cutting ties with Huawei Enterprise, according to multiple sources close to the matter.
The pair previously came within touching distance of signing a European partnership in 2011, but at the eleventh hour pressure from Cisco — one of Huawei's main rivals — saw US management at parent Tech Data kill the deal.
In the same year, Huawei jumped into bed with distributor SDG, formerly part of the SCH Group that was subsequently sold to TD Azlan in 2012, and so the union was forged indirectly.
Sources told us that the relationship was winding down due to slow demand, with a home found for most (if not all) of the Huawei stock held by TD Azlan.
"SDG didn't get far in its plans with Huawei, it bought half a million pounds worth of stock and it didn't go anywhere, it was moved out very slowly," said a well-placed source.
This will leave the networking firm with distributors Exertis DCC, Zycko, and little known player Utopia, and comes as another blow to Huawei's European domination plans.
In 2012 Huawei Enterprise told us it planned to transact 100 per cent of its revenues via channel partners within three to five years, and wanted to accredit 1,000 third-party sellers in Europe.
As we revealed last month, the company has so far recruited a little over 100 certified channel partners to act as its feet on the street across the region, according to its Find A Partner tool.
The partner tool, rather unhelpfully, does not seem to be working correctly at the moment so we are unable to determine if this number has edged up.
Raymond Lau, president of partner and alliances for the Enterprise Business Group, said last month that tactics from rivals had slowed channel development.
A Huawei spokesman Wednesday sought to put a brave face on proceedings, telling us "we have been working with SDG and TD Azlan for three years in the UK and that has not changed".
TD Azlan did not comment. ®
Sponsored: Minds Mastering Machines - Call for papers now open