BT: Consumers and cost cutting save the day
Telco adds 88,000 broadband users, sees £4.38bn in sales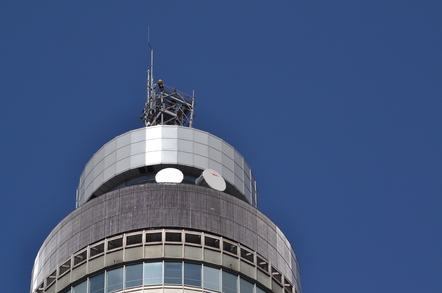 Cost cutting and 88,000 new broadband punters helped BT bank more profits in calendar Q3, although revenues went in the opposite direction as all divisions outside of the consumer wing reported declining fortunes.
The former comms state monopoly turned over £4.38bn of sales in the quarter ended September, down two per cent year-on-year, but operating profit climbed 10 per cent to £778m, as profit before tax went up 13 per cent to £563m.
Operating costs decreased four per cent to £2.93bn with net labour expenses down five per cent due to savings eked out by a group-wide restructuring programme.
Payments to telco operators were down 14 per cent, in line with lower transit volume in BT Wholesale. Property, energy, network operating, IT and other costs were down one per cent. BT Sport programme rights charges were £83m, up from £50m a year ago.
The bulkiest part of BT, the Global Services arm, saw revenues drop five per cent to £1.65bn, which the company attributed in main to the £71m negative impact from forex movements.
However, revenues also declined for GS due to "lower levels of expenditure" in the public sector, and because it walked away from low-margin deals. Total order intake was down 14 per cent to £1.3bn due to a large contract renewal with Unilever in the prior year, BT said.
Operating profit at GS grew 46 per cent to £102m.
BT Business reported a one per cent dip in revenues to £789m but operating profit bounced eight per cent to £213m, aided by a double digit drop in operating costs.
SME and corporate voice revenue went backwards four per cent, with business lines down eight per cent "partly reflecting the migration of customer to VoIP", BT claimed. SME and corporate data and networking revenues fell two per cent, IT services were up one per cent. Order intake for the quarter declined sequentially by two per cent to £463m.
The Openreach division saw revenues dip two per cent to £1.245bn, with the firm saying "regulatory price changes" had had a negative impact of £45m, partially offset by 38 per cent growth in fibre broadband. Operating costs fell two per cent and operating profit was up two per cent to £292m.
Sponsored: How to Process, Wrangle, Analyze and Visualize your Data with Three Complementary Tools