Got $100k to spare? Try this cloudy SDN starter kit
Big Switch pitches not-quite-so-big SDN implementation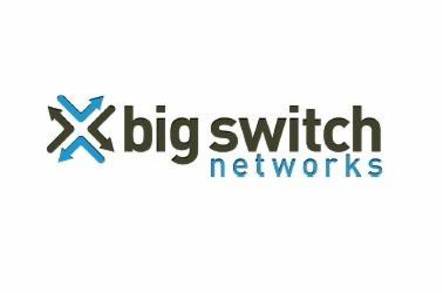 Big Switch is pitching a starter kit for the BCF bare-metal-plus-SDN combo it launched at the end of September.
BCF – Big Cloud Fabric for those who aren't paying by the word – is a data-centre-targeted offering in which the brainpower is abstracted to a fabric controller operating either as a cluster of virtual machines, or as discrete hardware appliances.
A variety of bare metal 10 Gbps and 40 Gbps switches can be used, with BCF customers able to choose their switches from a Big Switch hardware compatibility list. The Switch Light operating system (the bare metal switch OS), and optional Switch Light vSwitch and OpenStack plug-in software round out the suite.
The starter kits combine switching hardware, software and support, with deployment guides for L2/L3 data centre fabric. The company says this plus its Zero Touch Fabric technology provides fast config of a leaf/spine demo network for US$99,000.
That layout delivers four leaf switches and two spine switches (both supporting 10 and 40 Gbps Ethernet), redundant controller appliances, a three-year BCF license with hardware and software support, and 40 Gbps leaf-spine cables.
There's a smaller US$40,000 starter kit for lab deployments, with two leaf and one spine switch, and a one-year software license for two BCF controller virtual appliances.
The outfit is taking registrations for the starter kits here. ®