Wir streiken! German Amazon workers down tools
Union Verdi still fighting for better pay and conditions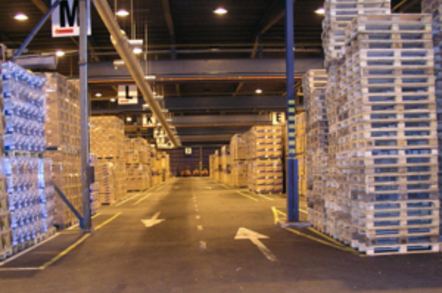 German warehouse workers haven't given up on the idea that striking will help them to win their pay dispute with Amazon.
Labour union Verdi has called for another in a long line of strikes this week, with employees of distribution centres in Bad Hersfeld, Leipzig, Graben, Werne and Rheinberg all set to down tools.
The first three sites will stop filling orders from Monday to Wednesday, while workers at Werne and Rheinberg plan to strike Monday and Tuesday.
"A collective agreement could help alleviate the pressure and significant health risks of working in shifts, at night and on weekends by effectively setting limits," Verdi's Stefanie Nutzenberger said in a canned statement (translated by Google).
"A collective agreement that guarantees employees secure income and working conditions with protective rules on working hours, holidays and breaks is also a matter of respect, which Amazon owes its employees."
Verdi and Amazon have been duking it out since early last year, with the union calling for periodic strikes for Amazon's 9,000 workers in the country over the dispute about pay and conditions.
Verdi wants Amazon employees to be able to collectively bargain for their pay and benefits under the rules for the mail order and retail industries, but the mega-etailer argues that distribution centre staff are actually in the logistics industry, and the amount it pays in Germany is above average for that sector. ®
Sponsored: Becoming a Pragmatic Security Leader