Speaking in Tech: Too fat for MARS!
And Sarah HATES Doctor Who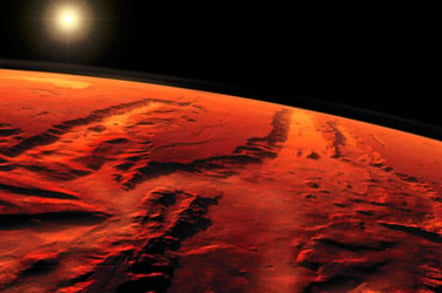 Podcast

Join Ed Saipetch and Sarah Vela, co-hosts of our weekly techcast, who are missing the party in Barcelona to bring you the piping hot news from the world of technology … First off, they discuss the hypothetical all-female Mars crew – who needs men when you have robots? Speaking of robots... certain tech cast hosts don't like DOCTOR WHO... They also chat about the new iPad Mini, Yosemite, NFC payments, the EMC VCE news and much, much more...
Want to skip to the bits that interest you most? Check out our index times below
Where is Greg? ­Seems to have gone off to Barcelona forgetting that VMworld was last week (0:45)
Greg not allowed to go to Mars, he's too fat (2:23)
Coding: WOW! ­(6:40)
Doctor Who? No thanks.(17:00)
New iPads a ripoff, sales of iPads in general not hot. (17:40)
Apple Pay, Yosemite and SMS (20:45)
Sapphire no gem? Apple's Sapphire partner GT Advanced Technologies files for bankruptcy (27:40)
BlackBerry takeover by Lenovo? ­(31:17)
EMC buying out Cisco's stake in VCE (36:40)
Listen with the Reg player below, or download here.
Podcast Subscriber Links
Subscribe through iTunes
Subscribe through Google
Subscribe through Stitcher
Feed URL for other podcast tools – Juice, Zune, et cetera: http://nekkidtech.libsyn.com/rss