SNIA's Australia/New Zealand chapter winds itself up
Board declares mission accomplished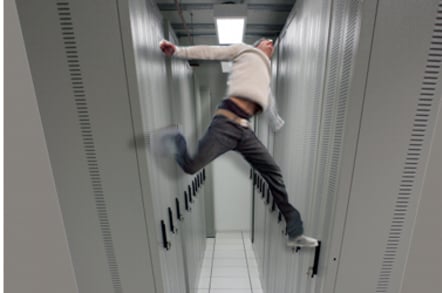 The Storage Networking Industry Association's (SNIA's) Australia and New Zealand chapter has decided to wind itself up.
"I would say SNIA ANZ has achieved its goal over the years," said chairman Sean Kopelke, before going on to explain that the Association's board felt the global SNIA charter – which focuses on standards and education – is no longer particularly relevant in Australia and New Zealand. Kopelke said networked storage is now universally accepted, standards are observed and sources of education are plentiful, so SNIA ANZ has little to add. Events to promote networked storage and associated concepts are now offered by industry, he continued, while the emergence of technologies such as OpenStack mean ideas SNIA ANZ once promoted are now championed by others.
The local chapter sought to define a new carter, but after discussions with SNIA headquarters found it impractical to do so as divergence of purpose among SNIAs is not something SNIA global encourages.
SNIA ANZ has therefore decided to wind itself up. Kopelke said he is advised by consultants retained to handle the legal side of the wind up that the organisation will be liquid and that any remaining funds will be donated to SNIA's global body.
Kopelke said he believes SNIA's global mission remains important. ®
Disclosure The author was a non-executive director of SNIA ANZ between 2009 and February 2014, but was not involved in the decision to wind up the organisation.
Sponsored: Becoming a Pragmatic Security Leader