Google puts Chrome credentials on USB drives for two-factor authentication
Company teams up with FIDO Alliance to support push-button security keys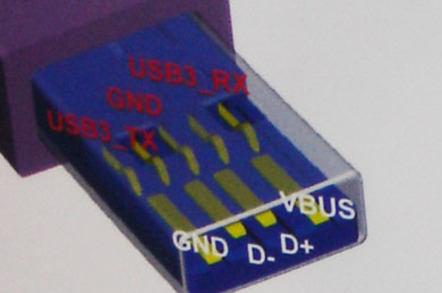 Google has announced support for a platform which will allow users to log into applications by pressing a button on a secured USB drive.
The company announced that it will add support for the Security Key platform into Google applications on Chrome. The decision brings two-factor authentication to0 Google's apps.
Security Key is based on the Universal 2nd Factor (U2F) system from the FIDO Alliance and allows users to log in to Google Accounts by inserting a USB device into PCs. Once the device is connected, users press a button on the gadget to enter a secure one-time password.
In addition to providing a two-factor mechanism on top of traditional password protections, Google said that the Security Key platform will also seek foil phishing attacks by not providing a cryptographic signature to the site, preventing spoof sites from collecting credentials for man-in-the-middle attacks.
"It's our hope that other browsers will add FIDO U2F support, too," wrote Google Security product manager Nishit Shah.
"As more sites and browsers come onboard, security-sensitive users can carry a single Security Key that works everywhere FIDO U2F is supported."
In addition to providing the U2F integration on its own services, the company said it will work with FIDO to allow third-party developers to enable the secure login options on their sites as well. Google said that while it is planning to offer the feature on all Google Account sites for free, users will need to purchase a USB device from an outside vendor in order to use the service.
El Reg has managed to get its hands on one of those devices and we plan to post a review later this week. ®