Amazon rolls cloud and on-prem into single sign-on service
ActiveDirectory and Samba AWS bridge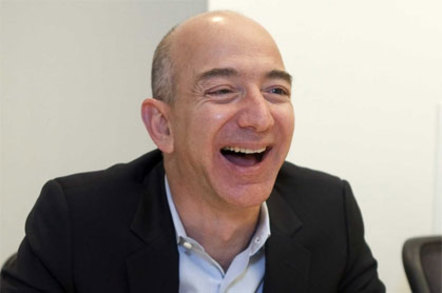 Amazon has revealed plans to tie AWS to customers' Earth-bound Microsoft IT estates and infrastructure using a directory service.
The cloud giant Wednesday unveiled the AWS Directory Service, which it said connects portions of its cloud to customers' "existing, on-premises" directories.
Amazon didn't name Microsoft, but it didn't need to – Microsoft's ActiveDirectory manages rolling estates of business PCs, servers, devices and software.
AWS Directory Service lets users re-use existing credentials like passwords for access to on-prem Windows systems to access EC2 instances running Windows.
Also, they can log into Amazon's Workspaces, Zocalo and AWS management console.
Workspaces is Amazon's virtual desktop running a Windows 7 "experience" supposed to free business of the drudgery of owning Windows end points.
Zocalo is the cloudy firm's "enterprise" take on Microsoft's OneDrive and Google's Drive.
AWS Directory Service connects to your existing directory using something called an AD Connector directory type, which serves as a cloud proxy.
Amazon said this does away with the need for complex synchronisation technology or federated sign-in.
Communication between the AWS Cloud and an on-prem directory is via AWS Direct Connect or via a secure VPN within Amazon's Virtual Private Cloud.
AD Connector comes in two flavours – one for up to 10,000 and the second serving up to 100,000 users, computers, groups and other objects.
For directory newbies, AWS Directory Service also comes with an open-source Samba option that runs Unix and Linux systems and connects them to the ActiveDirectory management empire.
The AWS Samba service offers most of the Active Directory features, Amazon said, including the ability to join Windows domains and manage group policies, adding that this is all via a single sign-on. ®
Sponsored: Minds Mastering Machines - Call for papers now open