Lords take revenge on revenge porn publishers
Jilted Johns and Jennies with busy fingers face two years inside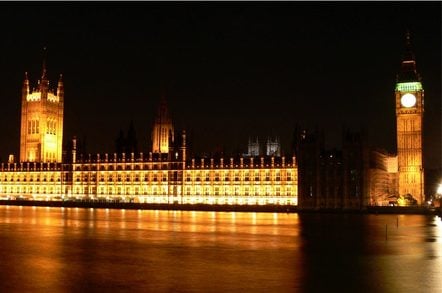 The House of Lords has agreed new legislation making "revenge porn" a criminal offence in England and Wales, punishable by up to two years in prison.
The UK's upper parliamentary house voted unanimously late Monday night to accept the amendment to the Criminal Justice and Courts Bill making its way through Parliament, which covers sharing physical and digital copies of sexual images, as well as text messages.
The amendment still needs to be approved by lawmakers in the House of Commons before it becomes law.
Speaking in the Lords debate on the amendment, Liberal Democrat Lord Marks of Henley-on-Thames, one of the peers who proposed the amendment, said the "thoroughly nasty behaviour" of publishing private photographs online had become all too common.
"Unsurprisingly, the publication of such images causes untold distress, embarrassment and humiliation," he said. "The images are taken in the privacy and trust of an intimate relationship, with the consent of the victim. They are then deliberately and callously displayed to the world without their consent, in a malicious attempt to cause distress."
Baroness Brinton, who also backed the amendment, quoted campaigner and revenge porn victim Hannah Thompson as saying that it was difficult for those subjected to this abuse to speak out, as they feared that drawing attention would only lead to more people seeing the images. Thompson has said that new legislation is needed because trying to get the images taken down using copyright law was too drawn out a process, and had no effect on the perpetrator.
Just a few weeks ago, the Crown Prosecution Service issued revised guidelines on revenge porn, saying that current legislation could be used to deal with these malicious offences. The CPS said it was up to parliament to decide if new laws were needed, but revenge porn could also be considered under the Malicious Communications Act.
Liberal Democrat MPs and Lords, victims, and other officials have been behind the campaign to get revenge porn recognised by the law as a specific offence carrying potential jail time.
Ex-culture secretary Maria Miller described the online harassment as an "abhorrent crime" against women during a parliamentary debate in June. She said legal certainty would help big names online to combat the offences.
"I know from my discussions with Google, Facebook, Yahoo and others that they, as major global businesses, do not want their business model to include support for those who break the law," she added.
"If revenge pornography were clearly illegal, they would, I am sure, ensure that such sites could not be promoted through their search engines." ®
Sponsored: Practical tips for Office 365 tenant-to-tenant migration