Innovation agenda's code for kids plan still a work in progress
Australia to spend AU$3.5m helping teachers to help kids think like computers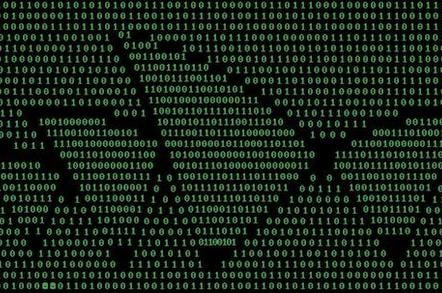 The "Coding across the curriculum" plan included in Australia's "Industry Innovation and Competitiveness Agenda" is yet to be developed, and is yet to be targeted at particular students or schools.
The AU$3.5m plan was announced last week, just two days after a review of Australia's national curriculum recommended a recently-developed Digital Technologies curriculum that would have embedded computational thinking in Australian schools for five to 16 year olds be shelved as a discrete course.
That one government department – that of Education – and another – Prime Minister and Cabinet – should offer differing policies on the same topic in three days was an eyebrow-raiser.
The Reg therefore inquired about the nature of the "Coding across the curriculum", which years of school will receive the course and who will develop the course.
We've since been told the program "will build on successful programmes that introduced computer coding in schools in both the United States and the United Kingdom' and that its aim is to "support teachers when they are implementing the Australian Curriculum in classrooms, specifically the opportunity that students across various year levels will have to learn about algorithmic thinking in Australian Curriculum: Technologies."
It's also expected "The project will lead to greater exposure to computational thinking, and, ultimately, expand the pool of ICT-skilled workers."
AU$3.5 million has been set aside "to implement the coding across the curriculum element over four years (2014–15 to 2017–18)".
But the Department of Education could not say which students will be the target of the program, advising us that the money will see" … innovative curriculum resources will be developed that will encourage the introduction of computer coding across different year levels in Australian schools." "The Department of Education is currently working and consulting with organisations and individuals with appropriate professional capacity and technical expertise to progress the implementation of the programme, including bodies such as ACARA."
Teachers have said, long and loud, that they'll need training before teaching computational thinking. This program clearly has the potential to give them a leg-up.
But with the future of the Digital Technologies curriculum undecided, it's hard to know if this program will even be needed.
Education minister Christopher Pyne has said changes to the national curriculum made in response to the review won't reach schools until 2016. If "Coding across the curriculum" is developed to assist teachers to handle whatever elements of the digital technologies curriculum are deemed worthy for inclusion in classrooms come 2016, it will be useful.
But there's no guarantee it will ever help a single teacher, as Australia's States are free to develop their own curricula. It may be that this effort will be for nought. ®
Sponsored: What next after Netezza?