AARnet cranks up SDN sandpit for researchers
Australian research network wants networkers with buckets, spades, and cool ideas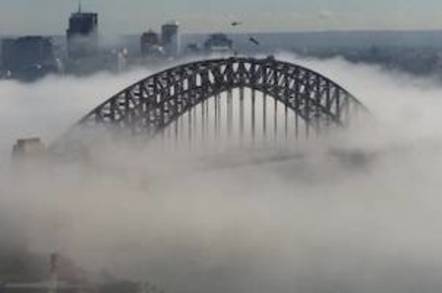 Australia's research network AARnet says it will push the on-switch on a software defined networking (SDN) test bed by the end of 2014.
AARnet serves Australian universities, research institutions, and science locations like the Murchison (remote Western Australia) home of Australia's chunk of the Square Kilometre Array telescope.
Network architect David Wilde told The Register the idea is not to start changing the organisations Juniper-and-Cisco production network, but to provide a platform for Australian researchers to work on their own SDN projects.
To that end, two OpenFlow-capable switches from Noviflow have been deployed in Australia (in Sydney and Melbourne), one in Auckland (New Zealand) and one in AARnet's US point of presence in Los Angeles. Wilde said this arrangement gives researchers access to "an international-scale network" to provide something much more like a real-life testbed than a deployment confined to a university's own campus network.
"This is a grassroots sandbox targeting researchers at universities," Wilde said.
Examples of the kind of research being conducted on the testbed include the University of New South Wales, which is working on offering home users single-click traffic prioritisation (so that a parent's work can be prioritised over a Minecraft game).
At Swinburne University, researchers working on load balancing using multipath TCP are using the testbed to nail up multiple links using OpenFlow across local and international links.
AARnet's announcement also identifies RMIT, the University of Adelaide, UTS and the ANU as playing in the SDN sandpit.
Wilde said in putting the testbed together, the key request coming from the research community was that the network support OpenFlow version 1.3.
In the future, AARnet hopes to put in place processes to automate member access to the testbed, but for now, Wilde (david [dot] wilde [at] aarnet.edu.au) is acting as point of contact for the testbed. ®