'Cowardly, venomous trolls' threatened with two-year sentences for menacing posts
UK government: 'Taking a stand against a baying cyber-mob'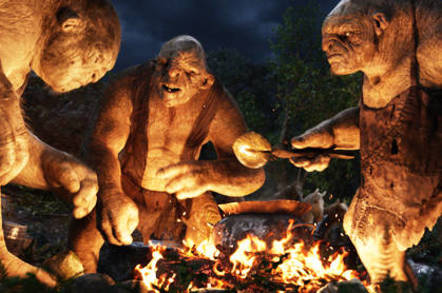 The Tory-led government is hoping to push through amendments to existing legislation in England and Wales to crack down on trolls who post malicious comments online.
Justice Secretary Chris Grayling told the Mail On Sunday that tougher sentences were to be introduced in an attempt to try to curb such abusive behaviour.
It comes after Conservative MP Angie Bray demanded changes to the law in March this year, following high-profile celebrity cases that sparked verbal attacks and death threats being posted on sites such as Facebook and Twitter.
Grayling promised today that the current maximum six month jail term dished out to trolls under the Malicious Communications Act would be quadrupled.
Presently, those cases are heard at magistrates' courts, but the Ministry of Justice has decided that harsher penalties should be meted out in some cases to people who abuse others online, where those posts are deemed menacing by prosecutors.
"These internet trolls are cowards who are poisoning our national life," Grayling told the right-wing newspaper.
"No one would permit such venom in person, so there should be no place for it on social media. That is why we are determined to quadruple the current six-month sentence."
He added: "This is a law to combat cruelty – and marks our determination to take a stand against a baying cyber-mob. We must send out a clear message: if you troll you risk being behind bars for two years."
Bray responded to today's news via her Twitter account:
The new welcome stress on changes to the law to tackle cyber bullies comes from my amendment to the criminal justice bill re malicious comms

— Angie Bray (@AngieBrayMP) October 19, 2014
The planned legislative overhaul to the Criminal Justice and Courts Bill reaches the report stage in the House of Lords on Monday. ®