HP to shutter webOS cloud services
When is a brick not a brick? When nobody cares, says HP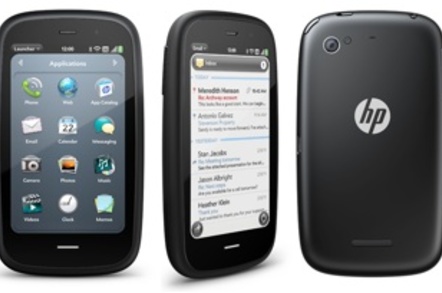 HP has announced it will shut down webOS cloud services on January 15th, 2015.
The company says it's given the few owners of webOS devices three years of service since canning the software, but that "The user count has dwindled to the point where it is no longer viable to keep the services running."
Devices running webOS will continue to operate, but users will have to make do without any new ODS updates or apps as "The HP App Catalog will be unavailable after the shutdown." That means any apps users have bought, but don't currently have installed, won't be available after the cutoff.
Not even backups will help: that service, and restores, also goes. Activation, reset and transfer of devices also ends on the due date.
HP also advises that "Lost passwords will no longer be recoverable" and recommends that you write down your password and stash it somewhere safe before the cloud services blow away.
While webOS lives on at LG, HP's notification an end of sorts to Palm's journey from late-90s handheld pioneer to mobile phone also-ran and eventual acquisition-bait. That the decision to slurp Palm was one of many mis-steps that has probably contributed to the end of HP as we know it makes the notification a small-but-bitter footnote to computing history. ®
Sponsored: Quit your addiction to storage