Don't mess with Texas ('cos it's getting Google Fiber and you're not)
A bit late, but company says 1Gbps Austin network almost ready to compete with AT&T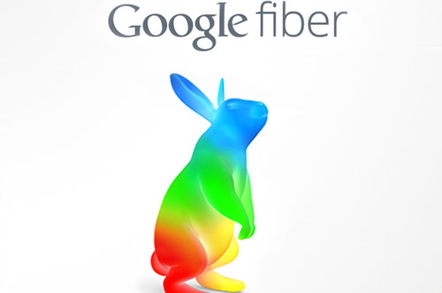 Another US city will be get a high-speed fiber broadband network courtesy of Google, though it is a few months late.
Google's Austin Fiber website confirms that starting in December, residents will be able to start signing up for the gigabit-a-second service.
The launch will make Austin the third US city to get a Google Fiber network, following rollouts in Kansas City, Missouri, and Provo, Utah. In both of those cities, Google Fiber offers free internet, paid internet and paid internet-and-television plans.
Like Kansas City, customers in Austin will be required to pay a $300 connection fee on the free 5Mbps plan. Customers who sign up for paid internet or internet-and-TV plans will have the fee waived and up to 1Gbps speeds.
The web giant originally set mid-2014 as the rollout date for the service in Texas, but has since delayed the project as it laid cable for the network.
"Building an entirely new fiber network is a massive construction effort, and we want to do right. That means investing the time upfront on network design, planning, and permitting," a spokesperson told The Register.
"We're in the heavy construction phase of building the network in Austin today."
Such was not the case in other markets. Provo, for example, already had a fiber network built, which the city handed to Google for $1.
Austin is not the final stage of the Fiber plan: the advertising goliath has already laid out plans to move into a number of other US markets in the coming years.
The Austin launch pits Google against a pair of major US telcos for broadband supremacy in the city of 885,400 residents. AT&T operates one of its two GigaPower fiber network deployments in the city, while Time Warner Cable has moved to up its internet speeds in Austin – though the company maintains that the sudden investment had nothing to do with the prospect of competing with AT&T and Google. ®