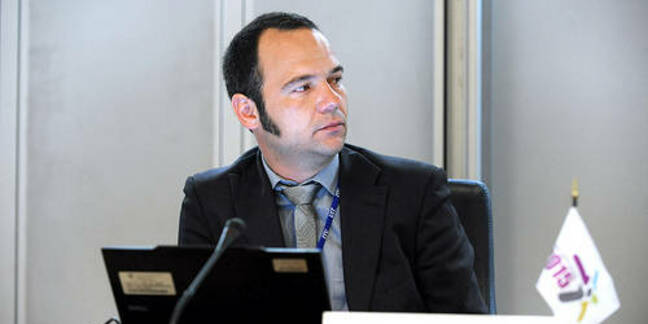 The world's governments have selected Swiss civil servant Thomas Schneider to act as their chair inside key internet body ICANN.
In a vote on Tuesday in Los Angeles, Schneider beat Lebanon representative Imad Hoballah by 61 votes to 37 to become chairman of the Governmental Advisory Committee (GAC). He will act as the frontman for nearly 150 countries as they discuss changes to the internet's infrastructure.
Schneider told the assembled nations that he will focus on strengthening the existing internet governance bodies and will be open and inclusive, to the point of "supporting and strengthening minorities."
Schneider is deputy head of Swiss communications regulator Ofcom, and has long been a fixture in the internet governance world, representing the Swiss government in international meetings since 2006.
He joins as nation states are discussing the critical issue of how to replace the role of the US government at the heart of the domain name system. The GAC may also soon find itself in a more powerful position: it's proposed that two-thirds of the ICANN board must disagree with formal advice from the GAC for it not to become policy. Right, if half the board votes against GAC advice, it is blocked from becoming official policy.
Schneider lives in Zurich and apparently has a penchant for vintage French cars (we assume the classic Citroen DS). He will replace Canadian Heather Dryden, who has chaired the crucial committee for the past five years and reached her term limit.
He will slot into the role after the next ICANN meeting, due to be held in Marrakech in February 2015. ®
Sponsored: Ransomware has gone nuclear