Ingram UK basks in rosy glow of ... successful cost-cutting
But wholesaler titan ain't getting rich quick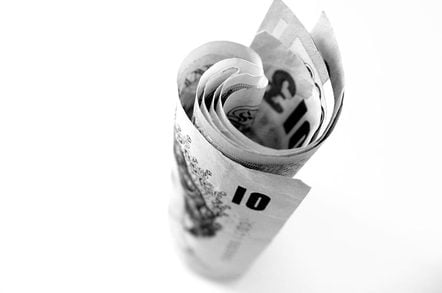 Throwing costs overboard, smaller interest repayments and walking away from lower-margin business beautified Ingram Micro UK's bottom line in calendar '13, as its latest Companies House filing reveals.
The Milton Keynes-based biz reported turnover of £968.5m, up 2.15 per cent, or 1.4 per cent when inter-group trade (£36.7m) was stripped out. The cost of goods sold went up to £930.6m, versus £911.7m a year ago, which left gross margin at 3.91 per cent, up from 3.84 per cent.
Despite the slight rise, Ingram is banking wholesaler type margins which invariably makes its harder to invest in 'value add' - bringing something incremental to a reseller customer that just price, availability and shipments.
"Following a sluggish start to the year Ingram Micro successfully grew year over year in both revenue and profitability with a strong second half," the strategic report accompanying the numbers stated.
The firm said sales growth came across all customer sectors and the "majority" of the vendors that it wholesales.
The logistics machine improved efficiencies in the year, with distribution costs down 2.5 per cent to £5.89m and admin expenses coming in at £23.7m – down 2.3 per cent – paving the way for an operating profit of £8.25m, up from £5.98m.
Staff costs went up to £14.5m from £13.73m as headcount grew to 380 from 360. Ingram's UK operation now has 157 office and management from 132, while its technical and sales staff numbers fell to 223 from 228.
Interest payable on parent loans to the UK subsidiary fell to £2.36m from £3.13m, as the interest charged fell to 3.4 per cent from 4.53 per cent, adding some nourishment to income. This is despite the total loan increasing to £53m from £49m in 2012.
Ingram ignored this point, and stated in the report: "Enhanced profitability was achieved through a targeted reduction in low profitability lines as well as strong growth in higher margin vendor and customer mix."
Tax on ordinary activities grew to £1.2m from £633,000, leaving net profit at £4.59m.
The meagre margins Ingram turned over suggested some corrective surgery was required and from this spring the company confirmed it was centralising certain back office function to Eastern Europe to cut costs.
Ingram hopes to slash annual group operating costs by $100m under a five-point plan devised by execs, and in the strategic report claimed this was already having a positive impact:
"The UK has benefited from a group-wide initiative to de-layer management, resulting in reduced costs and a more responsive management team. Many administrative functions are being moved to the lower cost base of Sofia in Bulgaria.
"These changes coupled with an investment in our front office resources will enhance our competitive edge, aiding organic growth of our vendor portfolio. The group is always open to growth by corporate acquisition if a good opportunity presents itself." ®
Sponsored: Minds Mastering Machines - Call for papers now open