Symantec backs out of Backup Exec: Plans to can appliance in Jan
Will still provide support to existing customers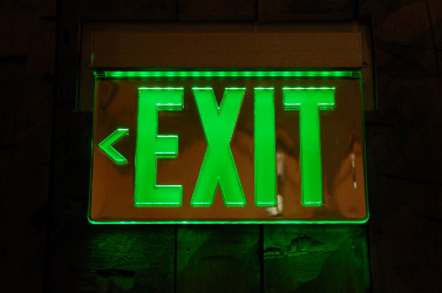 Symantec is exiting the Backup Exec appliance market as it strengthens its NetBackup appliance.

Backup Exec 3600 appliance with up to 5.5TB of usable capacity
Backup Exec has had a challenging recent history. Backup Exec 2012 caused controversy with its changes, and Symantec admitted it had stubbed its toe with the May 2012 version. It exited the Backup Exec cloud business in November 2013. This enabled small and medium businesses to store backups in a Symantec remote vault (the cloud) or on-site and in the cloud.
A 2014 version of Backup Exec came out 18 months after BE 2012, and was much faster and better received.
The BE 3600 appliance bundles Backup Exec software with Symantec-provided hardware and offers both physical and virtual server backup with integrated deduplication. It can send backup data to tape and restores entire servers, Microsoft apps, and VMware or Microsoft Hyper-V virtual guests in minutes.
Partners will be pleased...
However, Symantec also sells Backup Exec to partners such as Dell and Fujitsu and they don't want to see Symantec selling BE appliances that compete with their hardware products running BE.
A blog by Symantec's senior product marketing director Drew Meyer announced: "After careful review of evolving market dynamics, we have made the decision to stop selling the Backup Exec appliance as of 5 January, 2015".
"Providing our partners with Backup Exec software that they can bundle with hardware and services best meets the needs of our small and mid-sized business customers looking for a combined offering. Symantec will continue building and delivering backup appliances to our enterprise customers and partners with the NetBackup 5000 series, 5200 series and brand-new 5330 appliance, which offers double the capacity and performance of our existing appliances."
Support and maintenance
In no way is Symantec abandoning its Backup Exec appliance customers: "Existing Backup Exec 3600 appliance customers — we will continue to support you for the duration of your maintenance contract. As long as you're on active maintenance, you are eligible for product updates and support until 5 January, 2020."
Nor is Symantec abandoning Backup Exec software: "The next version of Backup Exec is in development and slated for availability in the first half of next year. It will extend integration into virtualised environments and add new cloud connectors, such as Amazon."
Symantec plans to split into separate Security and Information Management (IM) companies. How the IM business defines itself — as a software or software plus hardware company — remains to be seen.
Whether it will try to build a common back-end for Backup Exec and NetBackup is still unclear.
You can check out a Symantec FAQ about the ending of BE 3600 appliance sales here. ®