EE TV brings French broadband price war to the UK
It's on...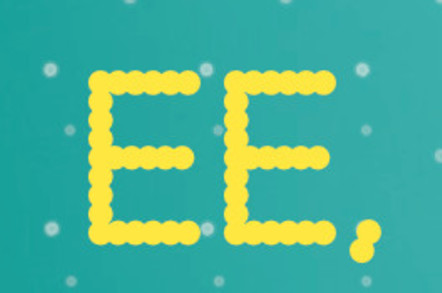 While Vodafone is no stranger to TV in its territories and last week added the Netherlands to other locations where it offers TV, such as Spain and Germany, the move by EE in the UK seems a far more serious one.
It is an offer that bundles free TV with a broadband order, just like the four French Telcos – Orange, Free, SFR and Bouygues – which has resulted in a price war over there. The reason we think it is more serious is because it comes from a company that has existing pay TV and broadband success.
For the uninitiated, EE is the largest cellular operator in the UK, a merger of Orange and T-Mobile to turn the tails on O2 and Vodafone, which were comfortably winning the UK mobile war before these two merged to overtake them.
The existence of Three UK means that merger still left four operational MNOs in the UK, otherwise it might have been blocked and is probably why Orange and Deutsche Telekom has not done the same elsewhere.
But from the pay TV point of view, it comes with quite a few advantages. First it has the backing of Orange, which is strong in TV in its own country, but which also has a few European subsidiaries – in particular in Poland where it owns Telekomunikacja Polska and offers DTH and IPTV, and in Spain where it is building out fibre (with Vodafone), and offering it with TV.
EE can also call back on the experience of Deutsche Telekom, which has pay TV operations in Germany, Croatia, Greece, Romania, Hungary and Slovakia. Between them this ups the ante on their content buying power reaching well over 10 million homes already and looking to take that up significantly by adding homes in the UK.
Here it has over 25 million customers out of a population of an estimated 64 million, giving it a marketing target in at least 10 million UK homes.
Collectively in TV these two businesses almost as powerful as BSkyB. The other issue is that Orange has the experience of surviving the triple play wars in France, the only the place in Europe that grew up habitually offering free TV to broadband customers. The result of this is that it uses "boxes", which typically offer a full triple play in a broadband gateway acting as a set top, a VoIP controller and a gateway, as a matter of course.
In France the four telcos are now fighting it out, with Homespot Wi-Fi undermining cellular pricing as well.
Another advantage is that these companies have relationships with equipment vendors such as Netgem, which are used to making superior boxes to work in a tight economy.
We can reveal that this service is being backed by a device and software from Netgem, and this seems to be its first deal in the UK. It naturally hopes this will be an invasion of the French way of doing things and while Iliad's Free seems intent on buying it way into the US, by acquiring T-Mobile, it looks like this is the assault on the UK market that these two have waited for. As you look around Europe, Orange or T-Mobile have been successful in most smaller markets with the exception of Italy, Spain and the UK.
Netgem was the traditional supplier to SFR, although SFR chose to switch suppliers a few years back, purely so it was not dependent upon a single company. But what Netgem has managed to achieve is an understanding of hybrids, especially mixing one broadcast delivered service with one over the internet.
After SFR began to shift away from it, Netgem has opened up more international markets, and now arrives in the UK on the back of some strong deals in the Nordic countries and it has also acquired its own Business to Consumer video service in France Videofutur, an OTT service that came out of the Netflix-alike Glowria, along with an OTT technology platform.
The device that will be delivered into UK homes is based on the Broadcom 7241, and it will offer OTT services directly from the cloud to each device, rather than transcoding them in the gateway, something which Netgem offered on early devices designs. The device has 1 TB of storage and four tuners allowing it to support up to four TVs, and up to three further devices can access TV simultaneously.
This is because it is being pushed as a Software as a Service hosted system, run on behalf of EE until it can sense how successful the UK market will be for it. TV will be available on iOS and Android smartphones and tablets and later on other devices, as well as on the TV.
The EE TV smart box will be free for all EE mobile customers who sign up to an EE Broadband plan. Eligible plans start from £9.95 per month and include free weekend calls and unlimited broadband, with speeds of up to 17Mbps.
EE broadband is mostly wholesaled from BT, but it does have some unbundled DSL lines. The EE TV system will use smartphones and tablets as smart remotes through a free TV app, and these devices are also supposed to be able to view recorded programmes, although we're not sure how that works if the box has no transcoding. The systems comes with a "flick" to TV option so that anything you are watching on a handset can be moved to the TV with a swipe motion towards the TV.
EE TV will offer 70 free channels and offer a 24-hour replay service that we think must come from a network PVR, plus VoD of 10,000 TV series and movies.
These will include the Daily Motion, YouTube, BBC iPlayer, Demand 5 and film and TV partner Wuaki.tv. Further partners are already confirmed to join the service, and will be announced in the coming months including BBC Sport and BBC News.
EE TV is free for new and existing EE mobile customers who also subscribe to EE Broadband plans of £9.95 a month or above.
Copyright © 2014, Faultline
Faultline is published by Rethink Research, a London-based publishing and consulting firm. This weekly newsletter is an assessment of the impact of the week's events in the world of digital media. Faultline is where media meets technology. Subscription details here.