CMS Distribution bags industry big hitter for sales assault
Andy Bass crosses fence from vendorland into channel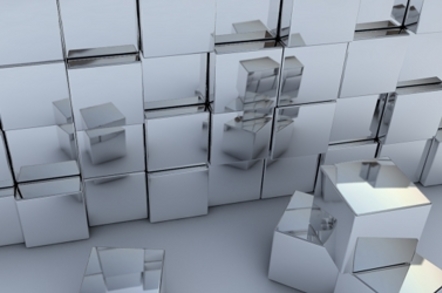 CMS Distribution has pulled in tech vendor veteran Andy Bass to run its sales and marketing function and help plot the course to more than double the business over the next half a decade.
The former Toshiba PC and TV exec veep for Europe split from the company at the start of '14, rocking up in a senior role at sales performance management vendor Open Symmetry (OS) in March.
Bass was in conversation with CMS boss Frank Salman at the start of his OS contract but told us he had honoured a committment to work at the software firm for six months following some exec departures.
"We are looking at organic growth, it's less risky, but we are also going after vendor acquisition - talking to new prospects - and will look at making some acquisitions of our own. All those options are on the table".
With a specialist storage backbone, CMS acquired similarly profiled CCI Distribution in 2011 and late last year snapped up open source software distie Interactive Ideas.
The company turned over £133.47m at group level in calendar '13, flat with the prior year and reported a net profit of £1.98m, up from £1.73m.
Bass told us it is expecting sales to cross the line this year at £175m, including a full-year's contribution from Interactive - Interactive turned over £35m in its fiscal '12 ended 30 April that year.
The goal is to get to £500m by 2020, said Bass.
CMS, which trades with around 2,500 trade customers a month - resellers and retailers, consolidated warehouses this summer to underpin the big expansion effort. ®
Sponsored: Minds Mastering Machines - Call for papers now open