Brits: Google, can you scrape 60k pages from web, pleeease
Hey, c'mon Choc Factory, it's our 'right to be forgotten'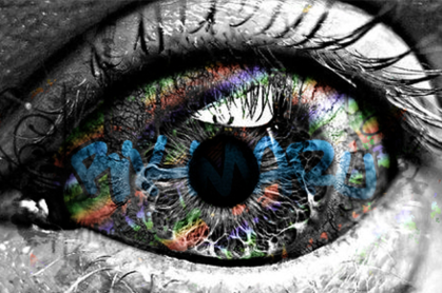 Ten per cent of links expunged from the web under the European 'right to be forgotten' laws were based on requests from the good people of Blighty, Google has confirmed.
The ad giant said it has removed nearly 499,000 links in the past five months, and this includes more than 63,000 pages from Brits that wanted them erased from the net.
Some 18,304 requests were instigated from Britain, the third highest number of referrals in the European Union behind the French and the Germans, who made 29,010 and 25,078 applications respectively.
The stats show the Chocolate Factory expelled some 35 per cent or 18,459 of undesirable links to web pages at the behest of folk in the UK.
Facebook is the domain where most URLs from search results were binned, some 3353, with Profile Engine and YouTube next with 3298 and 2397 pages struck off respectively.
Some examples of 'right to be forgotten' requests from people include a media professional from the UK who asked Google to remove four links to articles reporting on embarrassing content he'd posted to the web.
"We did not remove the pages from search results," said the search biz.
Another from the UK was an individual that asked to get rid of articles on the internet which made reference to his dismissal for sexual crimes committed at work. Again this request was denied.
A doctor in Britain, Google added, demanded more than 50 links to newspaper articles about a "botched procedure" be taken down.
"Three pages that contained personal info about the man but did not mention the procedure were removed from the search results for his name. The rest of the links to reports on the incident remain in search results," said Google.
Another individual asked for the removal of links to a news summary of a local magistrate's decision that included a guilty verdict.
"Under the UK Rehabilitation of Offenders Act, this conviction has been spent. The pages have been removed from search results for his name," Google revealed.
As part of the EC's 1995 Data Protection Directive, the European Court of Justice ruled in May that Google and other search engines can be made responsible for scratching links from its search results to outdated or irrelevant info.
The move proved controversial because it allows Google to run the rule over whether individual cases merit page removals.
As El Reg revealed last week, Eurocrats are actually warming to a watered down version of the 'right to be forgotten' regs following talks on the drafting of the Data Protection rules.
The UK argued there must be a balance between freedom of expression and a 'right to be forgotten', and this can only be determined on a case by case basis, while Austria stated privacy and free speech should not be decided by Google. ®