EMC: We're not sitting on the fence anymore. We love disties
Brit channel director looks to Avnet, Arrow and Azlan to manage great unwashed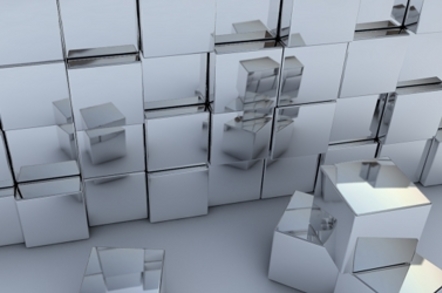 The new man sitting in EMC's channel chief's chair wants to apply the well worn strategy of working very closely with disties to up its sales programmes and subsequently volumes, something it has singularly struggled to do.
Fifteen-year company vet Russell Poole took over from Terry Beale in the summer, adding the UK channel director role to his other existing responsibilities as overlord for service providers and public sector customers.
"We haven't focused enough in the UK on the area of distribution," Poole told us at the recent Canalys Channels Forum, "we've never given those guys enough attention so that we can have joined up programmes for their reseller customers."
"I guess it is basic account management principles. I've got a background in enterprises businesses, and I'm bringing that ethos to the channel, why wouldn't we view [UK disties] Avnet, Arrow and Tech Data as enterprise accounts where we manage them in the same professional way as we would RBS or Tesco?"
EMC, like most tech vendors, does 80 per cent of its business with 20 per cent of its partners - reseller titan Computacenter grew revenues with the firm by 60 per cent last year as it benefited from the distribution of one-time direct accounts.
But Poole realises that disties tap up the great unwashed that his team cannot directly manage, and ultimately "those resellers will hopefully see a far better service from EMC".
The principles of the compensation plan for disties have not changed but a team of eight people, rather than one person as has been the case, will be recruited and set the task of managing the three wholesalers.
"I am currently working on a new structure, we'll bring in some new heads. We'll have people working with distributors on their goals and on programmes that might have otherwise got lost in the ether." ®
Sponsored: Minds Mastering Machines - Call for papers now open