Audio playground: How does an Oculus Rift with surround sound sound?
Bose vs Deezer and other sonic snippets: LG adds DTS codec support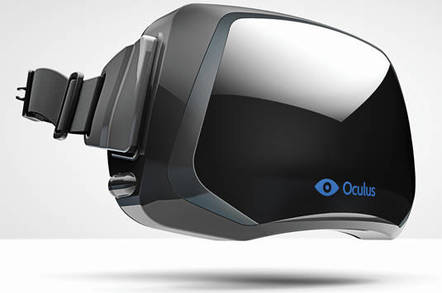 Wi-Fi music streaming and virtual reality both just received audio boosts, with news from Bose, DTS and Oculus.
Bose has done a music streaming supply deal, like Sonos, with Deezer, but for Deezer's Premium Plus service, not the higher-rated lossless Elite service Sonos is involved with.
It's a US region-specific deal and marks the first time that Deezer Premium Plus is available in the land of motherhood, apple pie, tea parties and ObamaCare. Listeners can access Deezer PP through Bose's SoundTouch Wi-Fi music systems – but not, we understand through SoundLink head-phones.
There's instant set-up available through an auto-account creation in the SoundTouch app, and listeners then get access to Deezer's catalogue of more than 35 million songs on demand. Bose is at pains to tell us that this is more than any other Wi-Fi music system – except it's the same as Sonos Deezer Elite.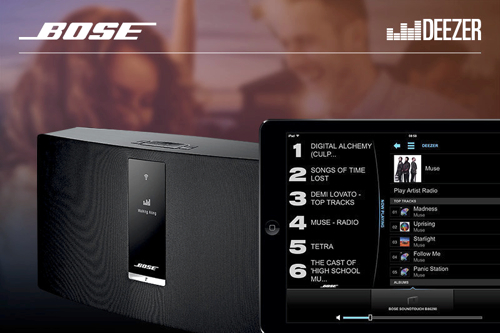 Deezer's digital music streaming service is available in more than 180 countries, with 16 million monthly active users and five million paid subscribers worldwide.
Its North America CEO Tyler Goldman said that, with the Bose/Deezer deal, "Music fans can enjoy a top quality integrated music streaming experience at the lowest price available today."
Deezer Premium Plus is available to Bose SoundLink Bluetooth speaker and SoundTouch Wi-Fi music system customers at a promo price of $4.99/month for 12 months (regular price of $9.99/month), with a 30 day free trial. New and existing Deezer Premium Plus subscribers can head to deezer.com/bose to sign up.
LG Electronics is going to incorporate the DTS audio technology, the DTS-HD decoder, in its home entertainment products, such as connected 4K TVs, sound bars, audio-video receivers and digital media players.
This will provide full compatibility with all DTS audio formats up to 11.1 channels and supporting DTS Digital Surround, DTS Coreless Lossless, DTS Express and DTS-HD Master Audio.
This decoder was designed to support streaming media and over-the-top content delivered in various profiles of the DTS-HD codec. It has seamless compatibility with DTS' legacy audio technology formats such as DVD and Blu-ray. If, or when, LG Electronics moves into Wi-Fi-streaming speaker/players, the DTS tech will be ready and waiting.
Oculus, developers of the Rift virtual reality headset, has licensed RealSpace 3D Audio engine technology from VisiSonics Corp. It sounds (sorry) brilliant as it should enable "the virtual placement of sound anywhere in a 3D space with pinpoint accuracy, creating the perception of real source direction, distance, depth, and movement relative to a listener when heard through standard stereo headphones."
With Oculus licensing it both the video and audio experiences should be conjoined and fully immersive.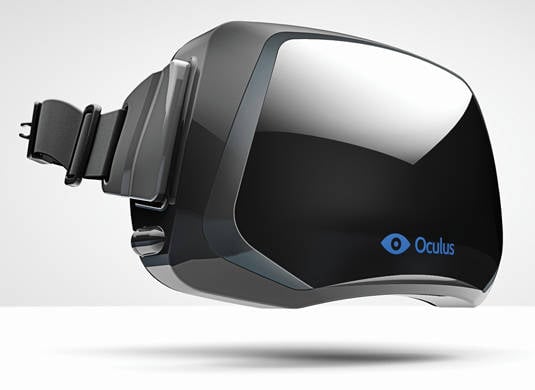 Rift prototype headset. Surely it should have integrated over-the-ear headphones.
We're told RealSpace 3D Audio "models the transformations sound undergoes as it travels from a source to a listener's ears in an environment, using a combination of head-related transfer functions, room models and head-tracking, as well as their interplay."
Realspace's technology is based on a decade of research at the University of Maryland. Get a demo of the tech here.
Music streaming is becoming the new radio. Wi-Fi streaming is a natural partner for it if you want to escape from your speakers' wiring tethers. What would be a natural extension of wireless music streaming tech is for stereo headphones to enjoy Wi-Fi music streaming too, a persistent wishlist item on the Sonos forum. Bose will probably be able to do it sooner as it already has experience in this area thanks to its BlueTooth-based SoundLink headphones.
Other headphone suppliers are probably examining DTS tech as a way to add the capability.
The RealSpace 3D Audio tech would be great for recreating concert-going experiences through headphones and also for improving movie viewing and listening experiences through headphones plugged into your smart device of choice. ®
Sponsored: Webcast: Build the next generation of your business in the public cloud