EqualLogic founder Paula Long on privacy, storage sprawl and her new startup
Life after Dell sale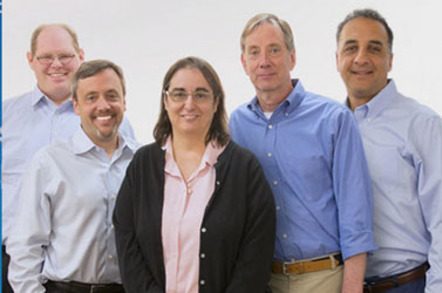 Interview After selling EqualLogic, the company she founded, to Dell in 2007, Paula Long wanted to get back in the storage business with what she considered a game-changing idea: data-aware storage.
DataGravity was founded to bring this technology to market, and won the "best of show" award at VMworld 2014 in the new technology category.
I spoke to Long last week.
DataGravity is a mid-market hybrid storage solution. It is sold as an appliance, and as such competes with the likes of Nimble Storage, Tintri and Tegile Systems.
It tries to set itself apart from the competition through the concept of data-awareness. Through an intuitive GUI, the IT administrator is able to see what type of data is on the array, who has access, and who is reading/writing the data. User activity can be tracked and managed. This transparency, said Long, offers IT departments a way to better monitor and manage data usage, security and data governance.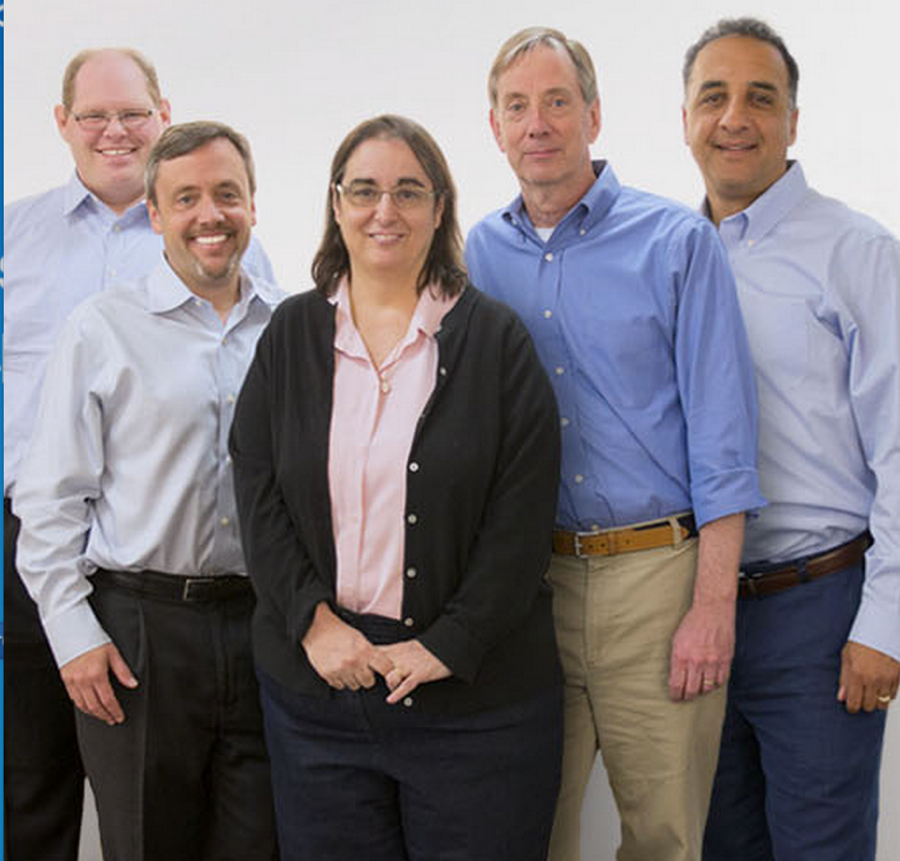 The DataGravity exec crew, form left to right, are: David Siles (VP Channels & Alliances), Jeff Boehm (VP Marketing), Paula Long (CEO, co-founder), Steve Noyes (VP Eng) and John Joseph (President, co-founder).
She said she was surprised at how little her customers knew about their data and how deeply this impacted data management. Not knowing what data is on the array inevitably leads to storage sprawl with no means to clean it up.
Data governance was another issue. Without naming specific companies, Long claimed her customers had astonishing privacy issues. She claimed her product offers a solution by providing insights about which files are sensitive and what users have access to it.
Privacy and data governance completely changes the game. "In my EqualLogic days, no customer ever talked about privacy. Now, there is not one customer who doesn't talk to me about it."
So why has this technology taken so long to arrive?
In the EqualLogic era, Long said we simply did not have the hardware to build a data-aware array. "We did not have the computer power we need now. We did not have the memory either; the most memory you could get into an array back then was 1GB, but now we're in the terabytes. Also, SSDs really changed the game. There was no flash technology you could use for acceleration 10 years ago."
DataGravity's engineering team had to build a new storage architecture to record and store the meta-data that provide context to the stored data. Paula adds: "We had to find a way to do that, without sacrificing performance and without [it] costing more."
DataGravity has been shipping products to US customers since last week, and will be 100 per cent channel-focused. However, expansion to Europe is not likely to happen before 2016.
There are three VCs behind DataGravity: Charles River Ventures, Andreessen Horowitz and General Catalyst Partners. Paula describes her board as a battle-hardened team: "Our board are all operational guys that have sat in my chair. When they see the movie they know when the scary stuff is coming." ®
Sponsored: How to get more from MicroStrategy by optimising your data stack