Leading like Mad Leo: HP's Whitman rolls out Apotheker's PC plan
The executioner turns gambler as HP's PCs are set to go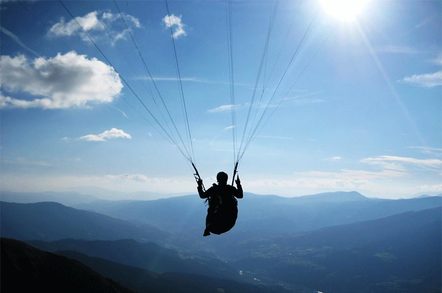 There's something in the water at Hewlett-Packard. No, I'm not referring to the "HP Way", that pseudo-Victorian philanthropic work creed.
It's the propensity for those running this tech giant to make really big bets — multi-billion-dollar rolls of the dice have become standard operating procedure.
Three of HP's most recent chiefs have taken huge bets calculated to transform the company.
Mark Hurd spent $13.9bn buying the once number-two services company EDS to create what Hurd promised would be "a leading force in global IT services".
Before him, Carly Fiorina splashed out $25bn on PC and server rival Compaq in 2001 to create an even bigger, streamlined PC maker operating on economies of scale.
Fiorina's predecessor, Lewis Platt, had spun out HP's testing and measurement products to focus purely on PCs, creating Agilent, which floated in 1999 for $2.1bn.
Not all these gambles paid off.
Compaq became just another HP brand as Fiorina laid off 15,000 staff. The combined companies lost their number-one position to Dell, are now losing to Lenovo, and the move failed to boost HP's stock price – flat until 2005. Her combined PC dream is currently a falling $32bn PC franchise.
Hurd's vision was compromised by his management style: HP wrote off $8bn on the EDS deal in 2012. Why? Hurd squandered the EDS asset through his laying off 24,600 staff as part of a corporate-wide restructuring intended to produce "efficiencies", but it just saw the EDS brains and practitioners go. It was a move that confirmed IBM's strong position in services.
Now we have CEO Meg Whitman. She's re-drawing HP, breaking it into two pieces – getting rid of PCs and printers while saving the enterprise business.
She's also indulging in that tradition of axe swinging: chopping away 55,000 of 317,000 HP staff.
The change is late into her tenure and unexpected.
She was hired in September 2011 by HP to turn the company around pretty much as was – as a diversified PC, systems and software operation.
Her job Number One was "execution" – Valley speak for sales based on the plan. According to executive chairman of the board Ray Lane at the time:
"We are at a critical moment and we need renewed leadership to successfully implement our strategy and take advantage of the market opportunities ahead. Meg is a technology visionary with a proven track record of execution."
Whitman is not a risk-taker by nature, however, as evidenced by her time as eBay's CEO.
The world's mega auction site wasn't her idea (that was Pierre Omidyar in 1995) and she became CEO in 1998, steadily growing the internet business.
The plan is all the more suspect, given flogging the PC business was actually the idea of her short-lived processor, Leo Apotheker.
Sponsored: Minds Mastering Machines - Call for papers now open