What do teenagers love doing? That's right: Staying up all night ... debugging
And GitHub'll help some of 'em build and host software for free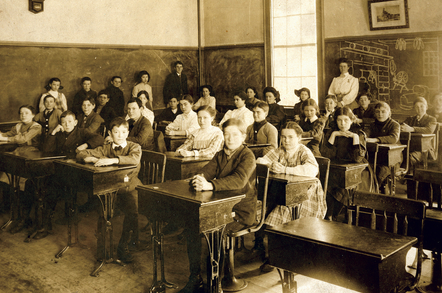 Sauce vat GitHub has bundled together a set of free and low-cost programming tools and resources for teenagers.
The website said its Student Developer Pack is for aspiring developers aged 13 and up.
"There's no substitute for hands-on experience, but for most students, real world tools can be cost prohibitive," GitHub said in announcing the push.
"That's why we created the GitHub Student Developer Pack with some of our partners and friends: to give students free access to the best developer tools in one place so they can learn by doing."
To receive the package, kids will need to possess either a current school-issued email account or proof of enrollment – an ID card or a transcript, for example. Users who already have student accounts on GitHub will automatically be given access to the bundle free of charge.
Among the bundled stuff is five private code repositories for free; access to the Unreal Engine gratis (which normally costs $19 a month); and free accounts with SendGrid, Travis CI (normally $69 a month for private builds), ScreenGrid, and Orchestrate ($49 a month).
Other perks will include payment credit with registrar Namecheap, support firm HackHands, and virtual-machine host DigitalOcean.
While giving out free and discounted things to students is a nice gesture, the promotion could get students hooked on software development – and hooked on web vendors' gear, assuming the startups are still around by the time the upstarts graduate from high school. ®