Revenge smut bullies who send 'grossly offensive' messages WILL be prosecuted
An indecent image is fine, mind – CPS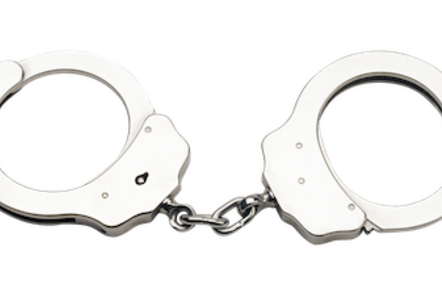 Prosecutors in England and Wales now have access to revised legal guidelines to help them tackle the online bullying stunt popularly dubbed "revenge porn".
An update to existing advice on communications sent on social media sites, such as Twitter and Facebook, was announced by the Crown Prosecution Service on Monday.
Current legislation can be used to deal with malicious offences where private and sexually explicit photos and videos are posted online to harm or abuse individuals who appear in the images, the CPS said.
The phenomenon known as revenge porn was discussed in Parliament in June. Ex-culture secretary Maria Miller, who tabled the adjournment debate, described such as harassment as an "abhorrent crime" that was mainly used against women.
She said at the time:
I asked for this debate because of the growing problem faced by adult women in this country who have had sexually explicit pictures of themselves posted online without their knowledge and without their consent on dedicated websites, readily promoted by search engines such as Google and Yahoo.

These are ordinary women who have been in loving relationships in which nude or sexually explicit pictures have been taken in private, something that is not illegal.

When that relationship goes wrong, their partner's revenge is to post on the internet intimate pictures taken over the course of that relationship as well as distributing them to employers, families and friends.
Miller called on "legal certainty" around the issue.
"I know from my discussions with Google, Facebook, Yahoo and others that they, as major global businesses, do not want their business model to include support for those who break the law," she added.
"If revenge pornography were clearly illegal, they would, I am sure, ensure that such sites could not be promoted through their search engines."
The CPS said on Monday that it was up to Parliament to work out if further laws or changes to existing legislation were needed to specifically tackle revenge porn.
"The public, and indeed those intent on attacking former partners in this way, can now see clearly that this is a crime that can and will be prosecuted," a spokesperson at the CPS warned.
The revised guidelines state:
The issue in cases of "revenge pornography" will be whether the message or communication is grossly offensive, indecent, obscene or false, not whether the image itself is indecent or obscene.
Section 1 of the Malicious Communications Act 1988 deals with the sending of electronic communications which are indecent, grossly offensive, threatening or false, provided there is an intention to cause distress or anxiety to the recipient.
Section 127 of the Communications Act 2003 makes it an offence to send or cause to be sent through a "public electronic communications network" a message that is "grossly offensive" or of an "indecent, obscene or menacing character".
Where there is more than one incident, or the incident forms part of a course of conduct directed towards an individual, a charge of harassment should be considered.
Where the images may have been taken when the victim was under 18, prosecutors will consider offences under the Protection of Children Act 1978.
In the most serious cases, where intimate images are used to coerce victims into further sexual activity, other offences under the Sexual Offences Act 2003 will be considered.
In July, the Tory-led coalition government said it was mulling over the current legislation used to prosecute revenge porn bullies.
"The government believes the posting of revenge porn is a despicable act and is one which can have devastating consequences for the victim," said policing minister Damian Green. "The government is looking seriously at this area of the law to ensure it is strong enough to deal with this behaviour."
Some MPs and peers have recently lobbied for an amendment to the Criminal Justice and Courts Bill – which is currently being scrutinised in the House of Lords – which would specifically deal with revenge porn. ®