Build a DevOps culture: Because you're better together
Join us in the Reg Studios on 7 November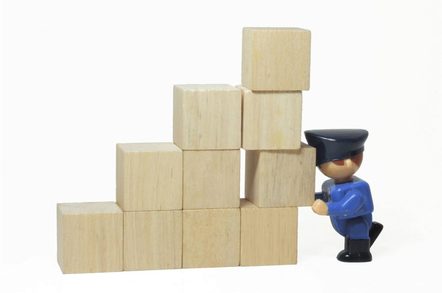 Register now to watch our webcast with tips on how to make DevOps work for your business.
Watch this live event on 7 November at 11:00 GMT - if you can't make it, just sign up and we will email you when the recording is available.
Handy synopsis for you
Everyone's talking about DevOps, but not everyone can do it. Rapid prototyping that incorporates feedback gets great results when you do it well, but that's easier said than done. What's the balance between innovation and optimisation? How do you keep control of the process? How do you ensure it creates better results, not just more work?
IBM's Ashok Reddy is the man to ask: he's led the definition for IBM's view on DevOps, and knows how to plan and execute a DevOps project. He's a hard man to get hold of (we've been trying to get him for six months), so we're delighted that he's in the Reg studio for an hour on 7 November. Joining him, Freeform Dynamics' Dale Vile will be making sure that we don't forget the Ops in DevOps.
Bootnote
Do check out The Register's YouTube channel, which is home to most of our on-demand webcasts.
Sponsored: Detecting cyber attacks as a small to medium business