We're not Mr Brightside: Asda Car Insurance broker hacked
Customer data NOT exposed - as far as they know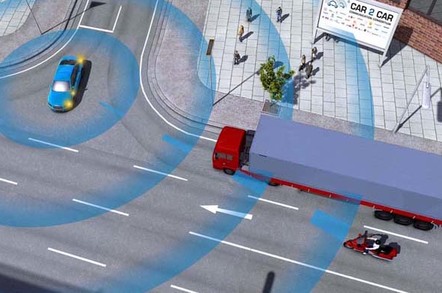 No customer data was exposed after the firm behind Asda Car Insurance was hacked, said the broker as it explained why the ACI website went offline earlier this week.
Reg reader and Asda Car Insurance customer Arthur forwarded us a notice he received from Brightside Group, who provide white label insurance products for Asda and others, explaining why the ACI website had been taken down as a security precaution.
We represent Brightside Group which manages a number of motor insurance websites – this includes Asda Car Insurance which you are or have been a valued customer of.

Despite security measures, on 29/9/14 an individual was able to access a small number of internal business records via our website. We immediately took the website down and initiated a complete investigation.

We wanted you to hear about this from us so that we could reassure you that you are not affected and that there is no evidence so far that any customer data has been compromised.
In response to our inquiries, Brightside Group issued a statement on Friday morning confirming a breach while downplaying its seriousness.
Following a perimeter security breach to our IT system on Monday 29 September 2014, we can confirm that no customer data had been taken. The board of Brightside Group has temporarily taken all of its websites offline until security protocols and final testing has been fully completed.

Brightside Group has a stringent set of security protocols in place and regularly carries out robust and rigorous penetration testing to mitigate the risk of this type of issue arising.

The company can also confirm that this is the first time its systems have been breached to date and again reiterate that no customer data has been taken.

The Brightside Group is confident that the integrity of its network and system remains secure and compliant. The websites will be back online as soon as practicable.
Brightside secured a 3-year extension of a contract to provide branded car and van insurance for Asda back in March. ®