NAKED CELEBRITY PICS LAW BOMB dropped on ad giant Google
Brief briefs chiefs on search beef, warns of $100m+ grief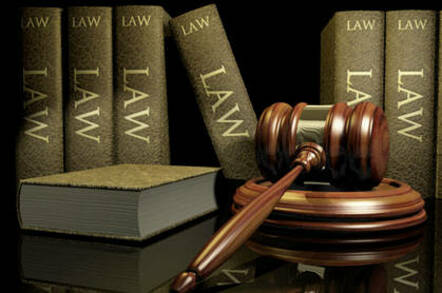 A Los Angeles attorney is threatening to sue Google's top execs, after accusing them of failing to remove stolen naked photos of female celebrities from its search results. But Mountain View has insisted it tore down "tens of thousands of pictures within hours."
Lawyer Martin Singer, writing in a letter to Google cofounders Larry Page and Sergey Brin and chairman Eric Schmidt, claimed the company has failed to adequately police its site and scrub the leaked nude images of 12 unnamed stars Singer's firm represents.
"Google knows that the images are hacked stolen property, private and confidential photos and videos unlawfully obtained and posted by pervert predators who are violating the victims' privacy rights and basic human decency by stealing and displaying confidential private photos and videos," reads a copy of the letter obtained by the New York Post.
"Google has chosen to protect its revenue stream partners in order to earn multi millions of dollars on a weekly basis over the rights and protection of individuals."
The letter, which was also addressed to Google chief legal officer Dave Drummond and Google counsels Kent Walker and Harris Cohen, threatens the execs with a lawsuit that "could well exceed" $100 million should the company not move to take down pages displaying the photos and scrub the hacked pics from its search engine.
The pictures were part of the massive dump of celebrity photos distributed online last month. The images, largely believed to have been pulled from hacked Apple iCloud accounts, immediately went viral.
In the letter, Singer claims that while Twitter and other sites filtered out the images and links, Google did not and still has not done enough to take down the hacked photos, apparently.
"It is truly reprehensible that Google allows its various sites, systems and search results to be used for this type of unlawful activity," Singer writes.
"If your wives, daughters or relatives were the victims of such blatant violations of basic human rights, surely you would take appropriate action."
Google, meanwhile, seems to be taking the diplomatic approach on the matter.
"We've removed tens of thousands of pictures -- within hours of the requests being made -- and we have closed hundreds of accounts," a spokesperson told The Register. "The internet is used for many good things. Stealing people's private photos is not one of them." ®
Sponsored: Detecting cyber attacks as a small to medium business