Is Cleversafe the object storage of HP's affection?
Mirror, mirror etc, StoreAll is the fairest one of all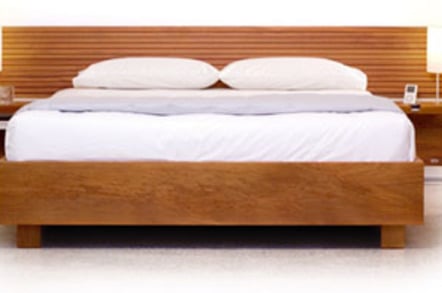 HP is rumoured to be in talks with Cleversafe to sell its object storage alongside HP's own StoreAll object storage offering. HP says it might indeed resell third-party products, but it's naming no names.
StoreAll is based on acquired Ibrix technology, employs ProLiant servers, scales out to 1,024 nodes and 16PB of capacity. Supported access protocols include NFS, CIFS and SMB, NDMP, HTTP and HTTPS, WebDAV, FTP and FTPS, the StoreAll REST API File Compatibility Mode and Object Mode.
Cleversafe with dsNet is the leading object storage supplier according to IDC, and so shown in its marketscape diagram. HP does not appear on that diagram.
The other main independent object storage suppliers, with whom HP might cut a deal, are Scality, Amplidata and Caringo.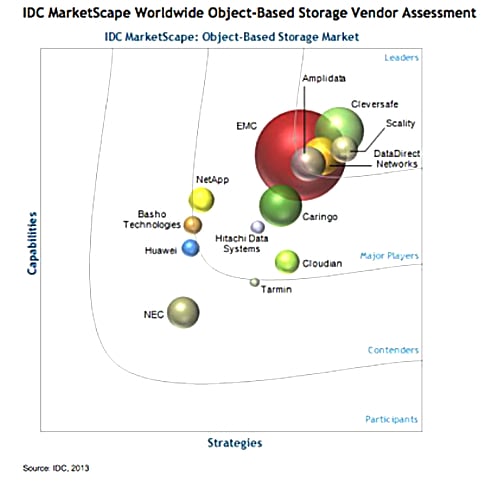 Spot Cleversafe and look in vain for HP
An HP spokesperson said: "When HP provides a strategic storage solution, a key element is the provision of end-to-end hardware and software support, which we deliver for object-based storage with HP StoreAll storage today. While alternative products may indeed be resold by HP for entirely different use cases, they do not constitute a strategic storage solution since these typically lack end-to-end HP hardware and software support."
Asked about a deal with HP, Cleversafe CEO John Morris said: "We can't comment on that."
HP is in the Object Storage Alliance, formed to promote the object storage industry. Cleversafe has just joined that organisation.
We understand that Cleversafe has been trying to set up an OEM or reselling deal with HP for a while. It certified its dsNet software with HP's Gen 8 ProLiant servers in March this year.
At the time, Yogi Barman, Director of Strategic Alliances for HP Servers, said: "The HP ProLiant SL4540 and DL360p Gen8 servers combined with Cleversafe's dsNet object-based storage technology enables clients to address their growing data challenges with a highly reliable solution that can easily scale out to meet Petabyte-scale data demand without impacting performance."
However HP is obviously not ready or willing to go any further in any relationship with a third-party object storage supplier – not yet, at least. ®