US stakes out 'net battleground ahead of ITU meeting
Governments shouldn't control 'content, technologies or services'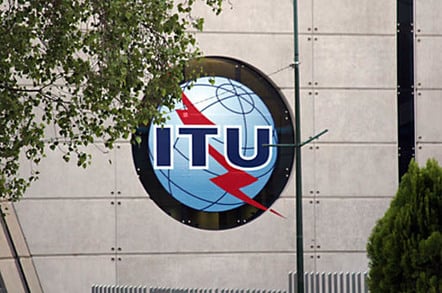 America is once again steeling itself to defend the Internet from the gasp of the ITU.
A White House blog post by State Department officials Daniel Sepulveda, Christopher Painter and Scott Busby says the US still believes there are countries and groups that hope to use ITU mandates over the Internet as a means to impose local control over "content, technologies or services".
In the post, they reiterate that "The US government remains committed to supporting the evolution of the multi-stakeholder approach to Internet governance and has taken steps to demonstrate this commitment".
However, with the ITU plenipotentiary meeting scheduled for South Korea in October, the State Department is fearful of the agenda being hijacked. In particular, they write, any proposals to give governments "the sole authority" over the Internet will be "categorically" rejected.
As the US government relaxes its former exclusive control over core Internet activities – particularly naming and numbering via ICANN – the best way for management to be restructured has become a hot topic.
The theory behind the multi-stakeholder model is that by imitating institutions like the Internet Engineering Task Force, 'net administration can continue without excessive interference from governments.
However, there have been pushes to restructure Internet administration in other ways. Some countries have sought to replicate international telephone call charging principles on the Internet, in proposals that would see originating countries pay to land their data in destination countries.
Other proposals have been more sinister, with countries including Russia, China and Saudi Arabia looking for ways to legitimise content controls on an international basis.
"Remitting the Internet to intergovernmental control — whether the ITU or otherwise — would produce three negative outcomes," the post states, saying that it would lead to slow decision-making; would exclude civil society, academia and industry from the processes; and would encourage oppressive regimes to introduce content controls. ®