Seagate embiggens its spy drive, waves it at CCTV cameras
A terabyte of storage weighs just 90g. Fancy that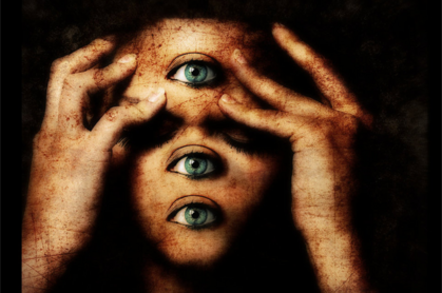 CCTV operators can breathe sighs of relief. They won't run out of space so fast as Seagate has upped the capacity of its 4TB Surveillance disk drive to 6TB.
Seagate is using its 6TB drive technology, announced in April. Back then the company said the 6TB whopper could be used for centralised surveillance, and now here is the branded Surveillance version. It comes in 5TB and 6TB capacity points.
These double the cache used to 128MB.
Basically, all the other details, like rotational vibration reduction, MTBF rating, etc. apply to this new drive. However, it ships with so-called Rescue services, which could recover data if the drive goes down. The company spins it like this:
A fast and easy recovery process, Seagate Rescue services can typically restore data within two weeks depending on the type of recovery— with up to a greater than 90 per cent success rate in data recovery. Activated at time of purchase, the rescue plan provides three years of data recovery at the fraction of what it would cost to recover data lost due to anything from computer viruses to natural disasters and more.
So here's Seagate, disruptive little devil that it is, competing with Kroll Ontrack and other disk data recovery services.
This 6TB CCTV drive has a 642Gbit/in2 areal density. The existing 4TB product has a 625Gbit/in2 areal density rating with the 3TB using a 536Gbit/in2 technology. Curiously the 1TB and 2TB ones return to the 625Gbit/in2 number.
The drive weights reveal interesting differences:
1TB - 400g
2TB - 610g
3TB - 610g
4TB - 610g
5TB - 700g
6TB - 780g
From this table of numbers we deduce two things. Firstly, that a 4TB - 6TB Surveillance drive platter and read write heads combo weighs 80 - 90g. Secondly, the extra capacity comes from added platters, estimated at holding 1TB each.
The Surveillance HDD in the new 5TB and 6TB configurations will be available by the end of 2014. Get a specsheet here. ®
Sponsored: Becoming a Pragmatic Security Leader