NBN Co: Melton trial document SMELLS BAD
Network builder denounced leak before seeing it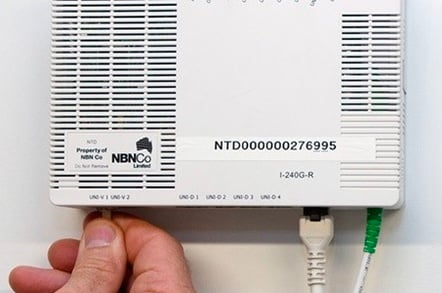 NBN Co is still complaining about media and political attention being given to the leaked results of a deployment trial conducted in an area of the Victorian town of Melton.
Speaking to the Senate Select Committee on the National Broadband Network, NBN Co CEO Bill Morrow described the leak as having "a bad smell" and reiterated the company's claim that the paper was "not an official document".
Morrow said the document describing the trial had never been brought to the attention of NBN Co management, and had not yet been peer reviewed. Chief operating officer Greg Adcock said that review would be completed by mid-October.
Adcock said the indications from the trial showed an increase in build defects (this is in accord with the copy of the document sighted by The Register, but if the data reported in the document is accurate, even a higher rate of defects needing repair did not cause overall build time or cost to blow out).
Morrow told the committee that if savings were identified in Melton they would be "baked in" to the rest of the rollout. In its initial and furious media response to the leak, the company said efficiencies mentioned in the document were "already being employed" across Australia.
Under questioning from Senator Stephen Conroy about that media release, Morrow said the press release had been written before senior management had viewed the document, and they had assumed it was "doctored".
"The very fact that we have to chase the media around for this is nonsense", Morrow said. ®
Sponsored: Becoming a Pragmatic Security Leader