Kenyan court case could sound death knell for mobile money
Operators v banks in 'thin SIM' legal bizzle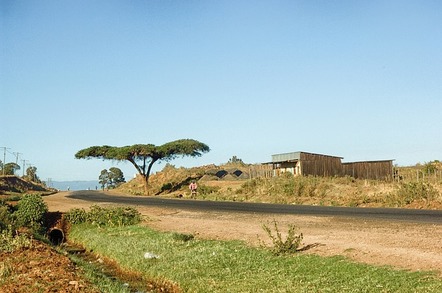 Comment Kenya is pretty much the only place where mobile money works. Now, it seems, the banks want to wreck it.
Vodafone-owned mobe operator Safaricom runs M-Pesa, the poster child for mobile payments. It has revolutionised the lives of people who were so poor that the banks were not interested in serving them.
However, having become the dominant force in the Kenyan economy, the banks quickly moved with the regulators to ensure that the success of a non-bank organisation offering banking services was not replicated anywhere else.
Of course, this was dressed up with plenty of stick along the lines of "funding terrorism", "money laundering" and "know your customer", alongside carrots of "co-operation" and "responsibility". The truth is that nowhere has been as successful with mobile payments as Kenya has, thanks to bank-inspired regulation hampering progress throughout the rest of the world.
Caught off-guard, Tim Murdoch, the architect of M-Pesa, told me: "It worked because they didn't see us coming". In truth, Vodafone didn't see the exceptional success of M-Pesa coming either.
Given that M-Pesa does work sensationally well in Kenya, you would have thought that it was best left alone. Equity Bank, however, has other ideas and now wants to attract M-Pesa customers through an MVNO called Finserve.
The spin is that Vodafone is making vast fortunes out of M-Pesa and locking people into Safaricom, and that Equity Bank wants to introduce competition to the market.
There is some confusion around the technology that Equity Bank is using. This is "Thin SIM", which sits between the SIM card and the phone to intercept communications and provide services. Safaricom has tried to argue that it could lead to a security breach, but a court in Nairobi has given Equity Bank permission to roll out the technology in a year-long trial. Taiwan-based SIM manufacturer Taisys Technologies will supply the SIMs.
Solid investigations into the technology have found that thin SIM is robust. A more interesting question is how robust the mobile money environment might be. If Equity Bank sets a precedent for banks coming after any mobile operator that makes a success of mobile money, will the operators give up on the field altogether?
If it does, it could be people living in some of the world's poorest rural areas who suffer the most. ®
Sponsored: Becoming a Pragmatic Security Leader