Crouching tiger, FAST ASLEEP dragon: Smugglers can't shift iPhone 6s
China's grey market reports 'sluggish' sales of Apple mobe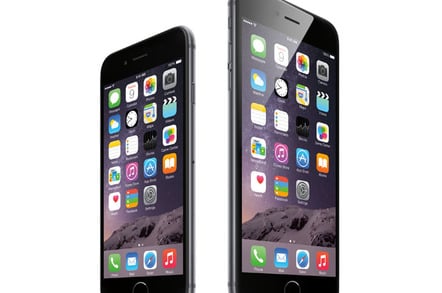 Chinese grey market sales of Apple's new iPhone 6 have been sluggish, according to local sources, as the Middle Kingdom fails to warm to the smartphones.
The country's fertile grey market is usually overcome with intense demand following the announcement of a new iPhone, as the mobes are generally released a few weeks later than other territories.
However, after sending their cronies to queue outside Apple stores around the world, the poor Chinese scalpers reportedly are finding that no one wants their carefully smuggled goods.
"iPhone 6 stocks are way too high right now," said one purveyor of grey iPhones in Zhongguancun, a Beijing tech hub. Smuggled iPhones generally come into China from Hong Kong, with a markup of about $325 (£200).
Some poor soul (with a valid Hong Kong ID card) is paid to stand in line for a new iPhone, which is then skillfully smuggled into China, and eventually distributed across the country.
But, smugglers are not only reporting fewer sales, but a dwindling markup, with some wholesalers reporting profits of just $163 per device.
Hong Kong cops recently seized almost 300 devices from a group of men who were allegedly trying to transport them through a mangrove swamp to a waiting speedboat.
However, research firm IDC suggested Cupertino could still expect to shift four million iPhones a month in the Asian powerhouse, and already has a current Chinese user base of about 50 million.
The dwindling popularity of grey market iPhones could be down to a crackdown on state corruption, which has caused normally lavish apparatchiks to curb their spending. There are also rumours suggesting the government has ordered staff to use domestically manufactured phones in the wake of the Snowden leaks.
Apple is expected about to start selling the new pair of iPhones in China on October 10.
Sales in the People's Republic accounted for about 15.9 per cent of Apple's total revenue in the last quarter. ®
Sponsored: Becoming a Pragmatic Security Leader