Japanese volcano eruption reportedly leaves 31 people presumed dead
Hopes fade of finding survivors on Mount Ontake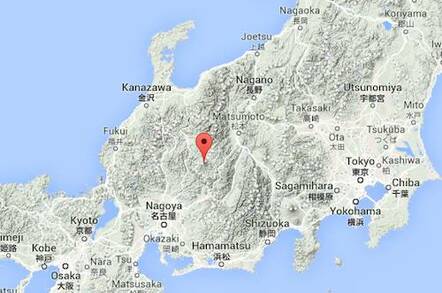 Updated A volcano eruption in Japan earlier today reportedly left 250 people stranded on the mountain, while eight others were understood to have been seriously injured.
According to Reuters, which cited TV broadcaster NHK, a witness to the natural disaster said: "It was like thunder." She added: "I heard boom, boom, then everything went dark."
Japan's Meteorological Agency placed a "Level 3" warning on its website today, alerting people not to approach the Ontakesan volcano.
The eruption caused rock and ash to fall within a two-and-a-half mile (four km) radius, locals living around Mount Ontake - which is 125 miles (200 km) west of Tokoyo - were told by officials.
The 250 hikers stranded on the 3,067 metres-high mountain were reportedly trekking their way down from the perilous ridge.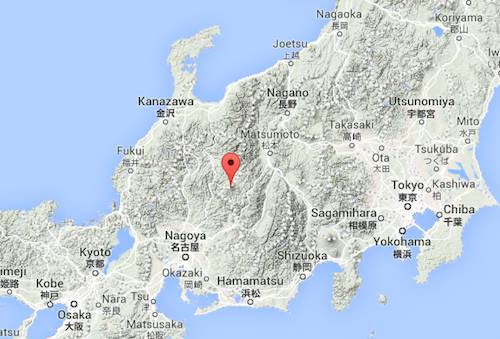 Mount Ontake. Image credit: Google Maps
Seven people were said to be unconscious, while eight people had been seriously injured as a result of the eruption, a Nagano prefectural official was quoted as saying to NHK.
Japan's Prime Minister Shinzo Abe told reporters:
"Nearly 200 people are in the process of descending the mountain, but we are still trying to figure out details. I instructed to do all we can to rescue the people affected and secure the safety of the trekkers." ®
Update
After this story was published, Reuters reported that one woman had been killed and that more than 30 people were injured, following the volcano's eruption earlier on Saturday.
Update 2
It was reported on Sunday morning that up to 31 people had died on Mount Ontake. A rescue mission was apparently abandoned due to "rising levels of toxic gas near the peak", according to Reuters.
Bloomberg reported that at least 35 hikers were left stranded on the mountain overnight after the volcano erupted on Saturday, coating the area in falling rock and ash.