HP gets appy over SDN
In-house and partner software in SDN app store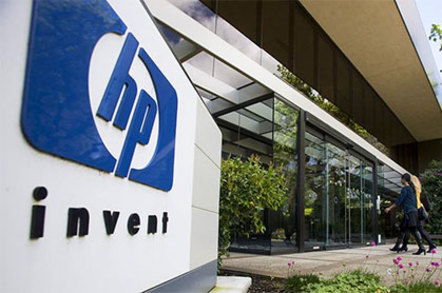 "It works for dating apps, so why not for SDN infrastructure?", HP might be hoping, with the launch of its software defined networking app store.
The SDN App Store, taking sign-ups here, is a shot at putting partners, consulting and support services for SDN applications in one place.
Tools like network monitors, virtualised firewalls, ditto-load balancers, and other applications from both HP and its partners will be available for customers to download and run.
So far – it is, after all, brand-new – HP has put forward four categories of app. The HP Circle will carry apps developed by HP alone; the Premium Circle will have "top seller" apps that have been tested both by HP and its partners. Partner Circle apps will be self-tested by partners and reviewed by HP, while the Community Circle will carry demo and concept open-access apps.
The store will launch with apps from BlueCat (DNS policy), Ecode (the Evolve SDN orchestrator), F5 (the BIG DDoS protection suite), GuardiCore (security again), KEMP (load balancing), Real Status (hybrid cloud and SDN management), and HP's Network Protector and Network Optimiser.
Alongside the app store, HP has launched integration and deployment support under the Trusted SDN Security Deployment moniker. ®