Seagate cloud bod on EVault's EBA: Why of course we do dedupe
Asks to make some clarifications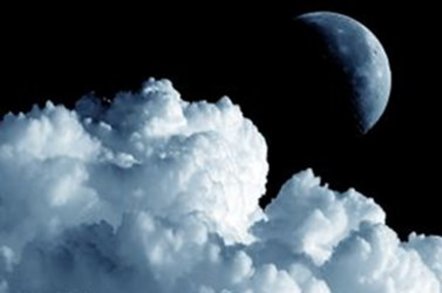 Comment EVault took exception to some points made in a report on some recent Seagate product news, in particular the Backup and Recovery appliance (EBA). Unmesh Kulkarni, senior product management director in the EVault-containing Seagate Cloud Systems and Solutions business, contacted The Reg to provide a comment.
We'll do this interview style.
El Reg: We wrote that the appliances use 3TB or 4TB drives spinning at 7,200rpm and configured for RAID 6. This is not high density, not when Seagate has 6TB drives available which, at first glance, could increase usable capacity to 150TB.
Kulkarni: The demand for 100TB usable capacity was effectively met with 4TB drives and the architecture is optimised for this current configuration. Seagate will launch higher density appliances with 6TB, 8TB and higher HDD's in near future. Products with other Seagate HDD innovations are also in the pipeline. Seagate is in the unique position to drive innovation throughout the stack from HDD up to the Software level.
El Reg: We wrote that the appliance does incremental, changed block-only backups and while it has compression but doesn't do deduplication. You say dedupe is available. Can you explain?
Kulkarni: Seagate's data protection technologies, including "DeltaPro", ensure that the data is deduplicated, compressed and encrypted at source and transmission levels, ie, on the server to be protected and during transmission to the EBA. There is also an option to optimise data storage at the target end through the EVault software running on the appliance.
El Reg: We suggested in the article that virtual machine-aware backup and recovery could be added to better protect VMware, Microsoft and KVM virtual machines.
Kulkarni: EVault software running on the appliance has support for backing up and restoring virtualised environments, including those running VMware and Microsoft Hyper-V. These capabilities are included in the software that runs on or with the Seagate EVault EBA. Backups of VMware and Hyper-V can be targeted at the EBA and the recoveries can be run for backups taken on the appliance.
Comment
We think a feature-for-feature comparison between Veeam and EVault in the virtual server backup area would be a neat idea.
The takeaway here is that Seagate has big plans for its EVault service, and that higher density appliances, possibly much higher density ones, are coming. A secondary notion is that Seagate is storing customers' backup data in the cloud. ®
Sponsored: Becoming a Pragmatic Security Leader