Cisco: Hand us the keys. We'll drive Intercloud into telcos, Google
And Azure, of course... Just a couple of quarters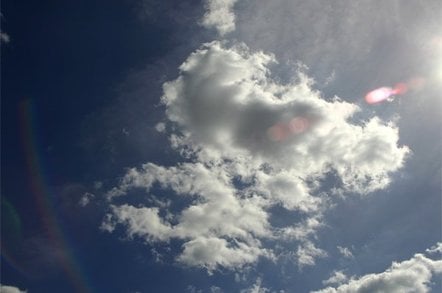 Canalys Channels Forum 2014 Cisco will announce tie-ups between its Intercloud platform and the major public cloud vendors over the coming quarters, the network giant's EMEA partner boss said today.
Snagging the likes of incumbent telecoms operators, and ensuring full bi-directionality with the likes of Azure and Google is crucial if it is to establish its Intercloud Fabric as the default platform for moving workloads between data centres, while promising CIOs and partners that security and policy restrictions will not be compromised.
Cisco has characterised the existing public cloud services as islands between which it is hard to shift workloads - much as there were once networks which were cut off from each other in the pre-internet era. And what connected those islands in Cisco's view? Well, Cisco.
The firm is now looking to pull off the same trick, and put itself in the same central position, in the cloud era.
Milo Schacher, VP for Cisco's EMEAR* partner organisation told journalists at the Canalys Channels Forum today, "The strategy is to have all the big public clouds included...customers want to have choice."
Schacher said it had already thrown a bridge into Amazon Web Services, and workloads could be moved between customers' data centres and AWS. It recently announced a tie-up with IBM's Softlayer cloud operation, but this is still being spun-up. Schacher added that IBM's shedding of its x86 server business had removed overlap between the firms, and IBM was an increasingly key partner.
He said that it could already connect into Amazon and Google, but "the question is how much appetite there is there to use global Intercloud much more bidirectionally."
More announcements were due over the next few weeks, said Schacher, and he predicted that over "the next few quarters" it would establish links with "all the key platforms".
"When I talk about global players, I mean the traditional incumbent service providers," he added. Telstra recently came on board, and again, further partners are expected over coming months.
Cisco's channel partners will also be expected to buy into the concept. Its accredited data centre specialist partners will be expected to invest in the hardware and software package that underlies Intercloud, which will allow their customers to shift workloads with confidence. ®
*That's EMEA and Russia, if you were wondering
Sponsored: Becoming a Pragmatic Security Leader