SURPRISE: Telstra STILL wants all its promised NBN booty
Kingmaker Thodey promises investors 'not a dollar less' than $AU11.2 billion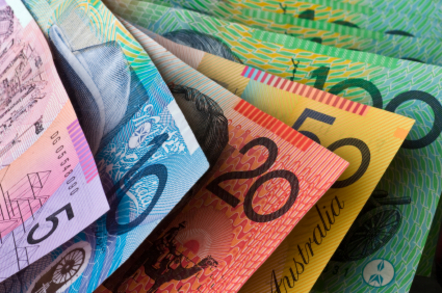 The once-imminent deal between Telstra, NBN Co and the government is, once again, less imminent than communications minister Malcolm Turnbull would like.
In fact, in spite of what have been interpreted as hopeful signals in the past, Telstra's position has changed not one iota since last year's election brought to power a government hostile to fibre-to-the-home and claiming a mandate to build a network dependent on Telstra's goodwill.
Telstra holds the whip hand in any change to the National Broadband Network. To ensure it didn't get in the way of the build, the former Labor government brokered a deal (worth $AU11 billion at net present value in 2011) in which the carrier would be paid for each customer moved from Telstra copper to NBN Co fibre.
Ever since the election, Telstra has maintained that it is quite prepared to negotiate so long as one condition was met: that it didn't sacrifice one cent of its existing contract.
According to the Sydney Morning Herald, the carrier is making kind-of-optimistic noises, but isn't backing away from the same position it's held for more than a year.
Speaking to a gathering of retail shareholders, CEO David Thodey says the carrier will accept "not a dollar less or a dollar more than we negotiated".
He professed to be optimistic about the negotiations (why wouldn't he be, with four aces in his hand and two in each sleeve?): "It's making good progress, but we're really in the government's hands", he said, adding that "we're quite happy where we are today".
In 2013, then opposition leader Tony Abbott said the government didn't want to get into a "war" with Telstra, but was confident that the deal could be renegotiated quickly.
The original and wildly-optimistic mid-2014 deadline for the renegotiation of the agreement made Thodey the NBN kingmaker. It slipped by January, and now looks unlikely to complete before 2015, at best. ®