Amazon shovels cash into hush-hush Lab126 despite Fire Phone fizzle
Plans to up its secret gadget-making staff by 27%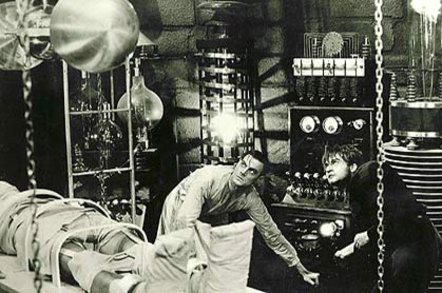 Amazon's much-hyped Fire Phone met a cool reception from consumers, but that won't stop CEO Jeff Bezos from doubling down on his consumer electronics ambitions, industry insiders claim.
Citing anonymous sources, Reuters reports that the e-commerce giant plans to invest another $55m into its secretive Lab126 division, which produced the Fire Phone in hush-hush facilities in Cupertino and Sunnyvale, California.
Part of those funds will reportedly go toward staffing, with Amazon looking to plump the gadget group to "at least" 3,757 full-time employees by 2019 – an increase of around 27 per cent.
In return for bringing all of those jobs to California, the state will give the firm $1.2m in tax credits, according to government documents.
Little is known about what goes on behind the doors of the Lab126 buildings. Rumors that Amazon was working on some kind of phone go back as far as 2011, but the Fire Phone didn't actually appear until June of this year. The Amazon Fire TV set-top box, another rumored Lab126 project, launched in April.
The latest scuttlebutt suggests the group may be working on some kind of device that would allow customers to order frequently used products from Amazon with the push of a single button.
Other rumors say Lab126 is exploring a range of so-called smart home devices, including Nest-like connected appliances.
Wearables have also been mentioned, because who isn't getting into smart watches and fitness bands this year?
Reuters' sources were quick to note, however, that not everything the Lab126 engineers are working on will necessarily make it to market. One old rumor had the group developing some kind of audio-only streaming device, for example, but no such product has appeared so far.
How successful Amazon will be with its Lab126 ventures is also debatable. The company cornered the e-book market with its Kindle line of e-readers, but its tablets haven't taken much of a bite out of iPad sales.
As for the Fire Phone, Amazon launched the device starting at $199 with a two-year wireless contract from AT&T, then dropped the price to $0.99 just three months later. We haven't seen any hard sales figures, but industry sources suggest the price cut wasn't because the device was a smash hit. ®