New VDI recipe: Pinch of Cisco, spoon of VMware, mix with X-IO arrays
Add salt as required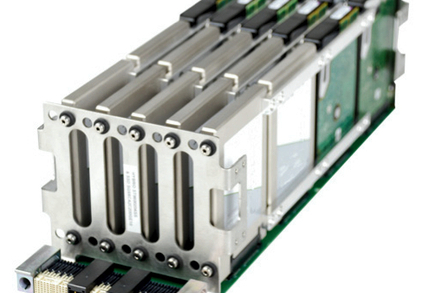 X-IO, maker of the sealed ISE and HyperISE storage enclosures, has come up with a reference architecture for VDI using Cisco and VMware kit.
The X-Pod for VDI template uses Cisco's UCS servers and networking hardware, VMware's Horizon View, and X-IO's own flash-disk ISE 740s. This validated design should support up to 1,500 desktop users at 97 per cent concurrency. Login VSI benchmarking has been used to verify the performance level.
This paddle in the X-Pod pool follows on from X-IO's VDI Emergency Response initiative announced in July. This proposed inserting X-IO storage boxes into failing VDI implementations to provide the storage performance they needed.
X-IO also has a Citrix VDI architecture.
The X-Pod follows the converged systems punted by VCE – the Vblocks built from Cisco UCS servers and networking, EMC storage, and VMware software. NetApp and Cisco produced the FlexPod reference architecture for channel partners hoping to build and sell whole systems rather than the separate components.
Dell, HP and IBM have roughly similar converged systems and/or architecture ideas.
The FlexPod Datacenter has a validated design for VDI, and is an obvious comparison point for the X-Pod for VDI, particularly with X-IO, we assume, choosing the Pod term.
X-IO's channel should love the idea, giving it a new reason to knock on customers' doors. Cisco gets to sell more UCS servers and networking gear, and will like the incremental business.
There's more info about ISE and VDI on X-IO's website. Get an emailed dossier here. This requires filling in your name, email, telephone number and region – lead-type information, obviously. ®