The British Museum plonks digital bricks on world of Minecraft
Institution confirms it's cool with joining the blocky universe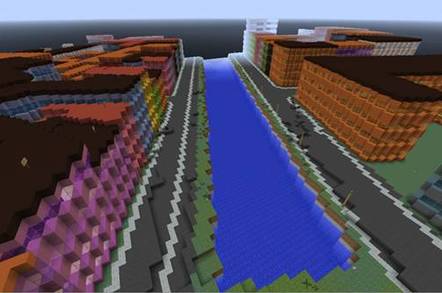 The British Museum has enlisted the help of Redditors to get a model of the museum and its exhibits into the highly popular Minecraft game universe.
An employee from the organisation's Museum of the Future project said in a post to the site that the museum had agreed to back an effort to recreate itself in Minecraft and asked Redditors for suggestions on how it could be done.
"The museum should/will be providing a server, once I've proved it's a viable project, and we have Museum Minecraft players lined to help (although they are few and far between)," they said.
The staffer added that the Museum of the Future project as a whole was working on engaging the public with the institution, which was why they were looking to crowdsource the Minecraft build.
The institution won't be the first to transfer a digital version of itself into the game. The Danish government's GeoData Agency put a 1:1 scale replica of its country into Minecraft to show off its mapping skills earlier this year.
Gamers were none too kind to that project, though. Despite pleas from the makers to be polite in their interactions with the country, they gleefully took to reworking the face of the country, blowing bits of it up and sticking American flags all over the place .
Minecraft, which was bought last week by Microsoft for a whopping $2.5bn, has proved to be an incredibly popular world-building game, racking up sales of more than 14m copies. Previous owner Mojang, however, never managed to turn a profit, despite making the most popular video game in history. ®