I sold 10 MILLION iPhone 6es at the weekend, says Tim Cook. What did you do?
Apple CEO is understated as usual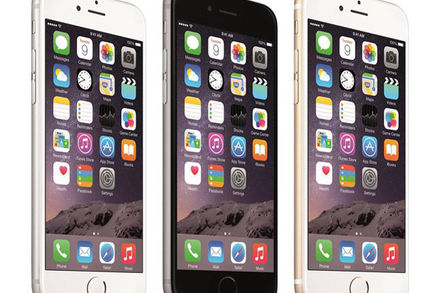 Apple has claimed to have broken its sales records yet again after shifting 10 million iPhone 6 and 6 Plus units at the weekend.
Tim Cook said he was basically as chuffed as he could possibly be by the sales figures of the new mobes, which went on sale this week.
"Sales for iPhone 6 and iPhone 6 Plus exceeded our expectations for the launch weekend, and we couldn't be happier," said Tim Cook.
"We would like to thank all of our customers for making this our best launch ever, shattering all previous sell-through records by a large margin.
"While our team managed the manufacturing ramp better than ever before, we could have sold many more iPhones with greater supply and we are working hard to fill orders as quickly as possible."
Cupertino claimed the iPhone 6 and iPhone 6 Plus are "the biggest advancements in iPhone history". At least part of that claim is true, because the 6 Plus has a comparatively massive 5.5 inch screen, making it the biggest mobile phone Apple has ever produced.
The fruity firm said "both models are better in every way" than any iPhone that has gone before, with a souped-up 64bit A8 chip, beefier cameras and Apple Pay, a mobile payment service which allows fanbois to waste money without whipping out their credit cards. Do you agree with Mr Cook? Get below and let us know. ®
Sponsored: Webcast: Build the next generation of your business in the public cloud