Microsoft delays Xbox One launch... Big Trouble in Big China?
Not coming to the People's Republic until later this year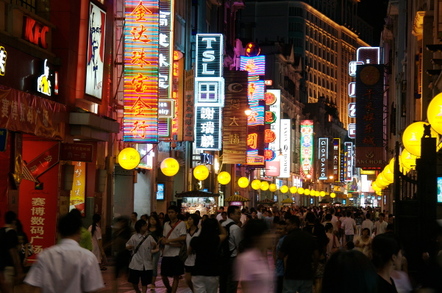 Microsoft pushed back the release of its Xbox One console in China to the end of 2014 on Sunday, without explaining why the launch of its product in the People's Republic had been delayed. The Indian launch is expected to take place tonight.
GeekWire reported that Redmond needed "a bit more time to deliver the best experiences for our fans in China."
But Microsoft's response didn't actually explain why folk in that country would no longer be getting their hands on an Xbox One on 23 September as had been originally planned.
Microsoft said:
At Xbox, we pride ourselves on delivering first rate gaming and entertainment experiences and to allow us to deliver on that promise we need to reschedule the launch of Xbox One.

Working with our partner, BesTV, we look forward to launching in China by the end of this year.
The Xbox One carries a 3,699 yuan (£369, $602) price tag, rising to 4,299 yuan (£429, $700) when loaded with Kinect. ®