Apple's iPhone 6 first-day sales are MEANINGLESS, mutters analyst
Big weekend queues only represent fruity firm's supply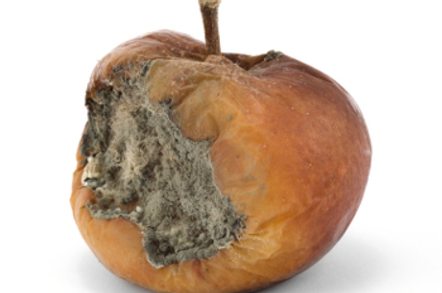 Record iPhone 6 and iPhone 6 Plus sales trumpeted by Apple reveal very little about demand, says an analyst, this is because of the limited supplies of the mobes provided to stores in the initial few days.
That's the conclusion of Barclay's Ben Reitzes, who said that while "response to the launch has been stronger than expected", the figures themselves should be ignored.
"We caution investors that first weekend sales for iPhones is a meaningless figure since it really only represents Apple's supply. Demand is clearly there for the phones – in the tens of millions right now and significant demand will likely spill out of September into future months," he said, according to Barrons.
"Even with the limited supply, we believe Apple could deliver solid first weekend sales on Monday, when we believe three day weekend sales of the models could be announced," Reitzes added.
"Anything above 10mm units should be considered a positive surprise given limited supplies (represents about 11 per cent year-on-year growth over the opening from the iPhone 5S/iPhone 5C last year). Any growth this weekend is positive considering it is so hard to get the 6 Plus and the compare from last year included China."
Analyst Gene Munster over at Piper Jaffray agreed that the methodology was limited for iPhone 6 sales in the first few days, but said that more fanbois had queued outside of the flagship US stores, with lines longer year-on-year.
Munster, chiming in with Reitzes assessment, said:
We note that the y/y line growth numbers would have been higher if not for the hard y/y comp given last year's numbers were inflated since Apple did not offer pre-orders which increased lines on the first day. We were not able to get a good read on supply given that at this time Apple stores continue to work through lines.
®
Sponsored: Practical tips for Office 365 tenant-to-tenant migration