Iliad won't take no for an answer from T-Mobile US
S'il vous plaît bébé, c'est mon anniversaire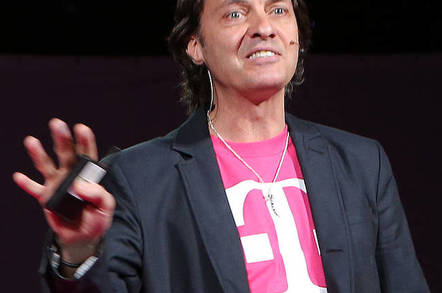 French telco Iliad, which earlier this year was shot down in its attempt to buy T-Mobile US, is once again hoping to make a play for the American carrier.
According to Reuters' sources, Iliad will, by mid-October, either make another offer to buy T-Mobile US from its parent Deutsche Telekom – or give up entirely.
In August, the German comms giant snubbed Iliad's attempt to gobble T-Mob US – an attempt that valued the American network at $33 per share. T-Mobile US closed that week at $30.07, so the offer was almost immediately binned by Deutsche Telekom. According to Reuters, execs at the German parent remain skeptical Iliad will be able to make a compelling offer.
Since being spurned, Iliad has been quiet on the matter, but reports earlier this month suggested the company was looking to enlist a partner – possibly Google or Microsoft – to help pony up enough cash to convince Deutsche Telekom to sell.
T-Mobile US has become a hot commodity as the company's "uncarrier" initiative attracts subscribers. US rival Sprint was rumored to be in talks to acquire T-Mob US, though that eventually fell through and Sprint parted with its CEO in a strategy change.
Since then, T-Mobile US and its outspoken CEO John Legere have continued a push to gain ground on mobile giants AT&T and Verizon in the US market. Earlier this month, Legere made a big deal out of being one of several carriers to add support for Wi-Fi calling.
According to American trade watchdog the FTC, however, some of T-Mobile US's business practices aren't so customer-friendly. ®