Feds act to stop cyber-bullying, whatever it is, at some future point
Bill to establish Children's e-Safety Commissioner boosts education funds by $7.5m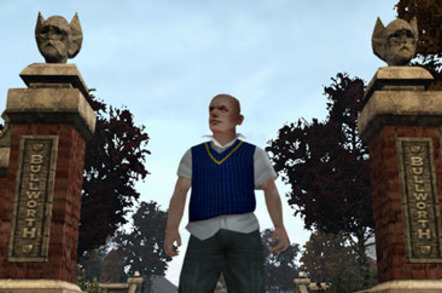 Australia's Communications minister Malcolm Turnbull, and his parliamentary secretary Paul Fletcher, have jointly announced that it is working on legislation to allow the appointment of a Children's e-Safety Commissioner.
The Commissioner will oversee "an effective complaints system, backed by legislation, to get harmful cyberbullying material that targets Australian children removed from large social media sites."
But The Reg has learned that the government currently has no working definition of "cyber-bullying". We asked Paul Fletcher's office how the term if there is "an existing definition for 'harmful cyberbullying material' the Minister proposes should be adopted in the bill?" The response was as follows:
"The definition of harmful cyberbullying material is still to be determined. It is being carefully considered as part of the drafting process."
There's also some malleability in the language the announcement uses to describe when the Bill will be introduced. The announcement says the government "is preparing legislation … to be ready for introduction to Parliament by the end of the year."
We asked Fletcher's office if that describes an intention to table the Bill in Parliament by year's end or an intention to complete drafting by the time the calendar ticks over to 2015.
By Vulture South's count, 19 Parliamentary sitting days remain in 2014. With controversial national security and budget bills still to pass the Parliament, it is unclear if the children's online safety bill will make it to the floor this year.
If it does not, it will delay delivery of an additional $7.5m in funds "for the delivery of certified online safety programmes in primary schools" that the new Commissioner will oversee in addition to existing education programs delivered by the Australian Communications and Media Authority.
There's also another $100,000 "to support Australian-based research and information campaigns on online safety."
The takedown scheme's first step will require complainants to report bullying material to a social media site. "If a site receives a complaint and acts on it promptly, there will be no need for the complainant to go to the Children's e-Safety Commissioner – and the scheme will have no impact at all on the operation of the site's normal processes," we've been told.
If the site does nothing, the Commissioner "may issue a notice to the participating social media site to remove the cyber-bullying material." The Commissioner will also be able to order the creator of bullying content to take it down, with Section 474.15 of the Commonwealth Criminal Code prohibiting "Using a carriage service to make a threat". ®
Sponsored: Minds Mastering Machines - Call for papers now open