UK.gov lobs another fistful of change at SME infosec nightmares
Senior Lib Dem in 'trying to be relevant' shocker. It's only taxpayers' money, after all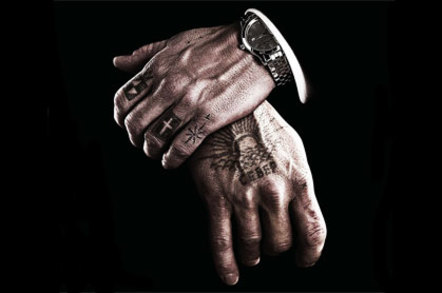 Business secretary Vince Cable has announced a £4m fund to help small businesses fight cyber crime. This has not gone down well with the infosec world.
Security experts have said a bigger slice of the UK's £860m cyber security budget ought to be allocated to tackling security problems at the SME level to have any realistic chance of making a difference.
Cable announced the £4m fund to counter cyber security threats at the first ever US-UK cyber innovation summit in London.
The business secretary also announced the appointment of a cyber security small business champion – Andy Williams, an industry expert with UK technology trade association techUK – as well as funding for projects that will drive growth and innovation in the sector.
Rob Cotton, chief exec at global information assurance firm NCC Group, said that money alone will do little to solve the problem of cyber crime in the UK.
"Whilst making funds available to help small businesses is admirable, this amount of money is still relatively small. Looking at the total budget of £860m for cyber security in the UK it represents less than 0.5 per cent," Cotton said. "The solution to this problem will take more than just money. The cyber security barriers that small businesses face are complex – from incentive, knowledge, retained capability and cost sensitivity. This means that while £4m might help raise awareness and improve engagement, it will do little to solve the actual problem."
"Encouraging companies to work together and share their experiences of cyber crime and security is a step in the right direction to help the UK become more knowledgeable and secure," he continued. "However, it's important that the government continues to push this initiative and ensures that funding isn't just a one-off if we are to really make a difference." ®